Event Date:
Saturday, May 8, 2021

to

Thursday, July 1, 2021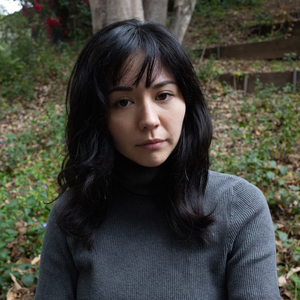 Artist Bio:
Alina Kawai was born in Hyōgo, Japan, and is an MFA Candidate (2021) at the University of California, Santa Barbara. In 2016, Kawai received her BFA from the University of Hawai'i at Mānoa, emphasizing painting. Many of her artworks focus on color, form, and symbols, which inquire how one is connected to a broader culture while also making space for quiet introspection. Kawai has interned at the Honolulu Museum of Art's Contemporary Art Department and has exhibited works in CONTACT 2018, Gallery I'olani, Koa Gallery, and Wailoa Center. In addition, Kawai has recently co-curated the virtual exhibition Why Are You Painting? at the Honolulu Museum of Art. Her painting is also in the permanent collections of the Hawai'i State Art Museum.
Artist Statement:
Neo-Ceremony 絵にかけたおまじない is a series of works started by facing my fear of being distant from family, customs, culture, and the Japanese language (日本語, Nihongo). My paintings act as catalysts to help me feel closer to these concerns. A sense of being physically and emotionally distant began when my family and I moved from Hyōgo, Japan to America in 2001. The recent deaths of family members in Japan and the U.S. also became a turning point for my works, as I was unable to attend funerals in Japan while I was able to attend one in the U.S. Neo-Ceremony 絵にかけたおまじない has become a means of filling an emotional void, to honor and remember the deceased, leading to questions about how to face my own mortality. As I began creating my quiet memorial around death, the paintings let me ponder how to symbolize death and my relationship with impermanence.
Many of the paintings reference monyo (文様), which are Japanese symbols/patterns. Using monyo that signify nature has allowed me to recognize and latch onto reality, and to suggest the change of seasons. Symbols are also merged with the non-representational imagery focusing on the usage of color and mark-making to expand my hazy mind and a sense of numbness associated with death.
WORKS: 
Click on images for larger view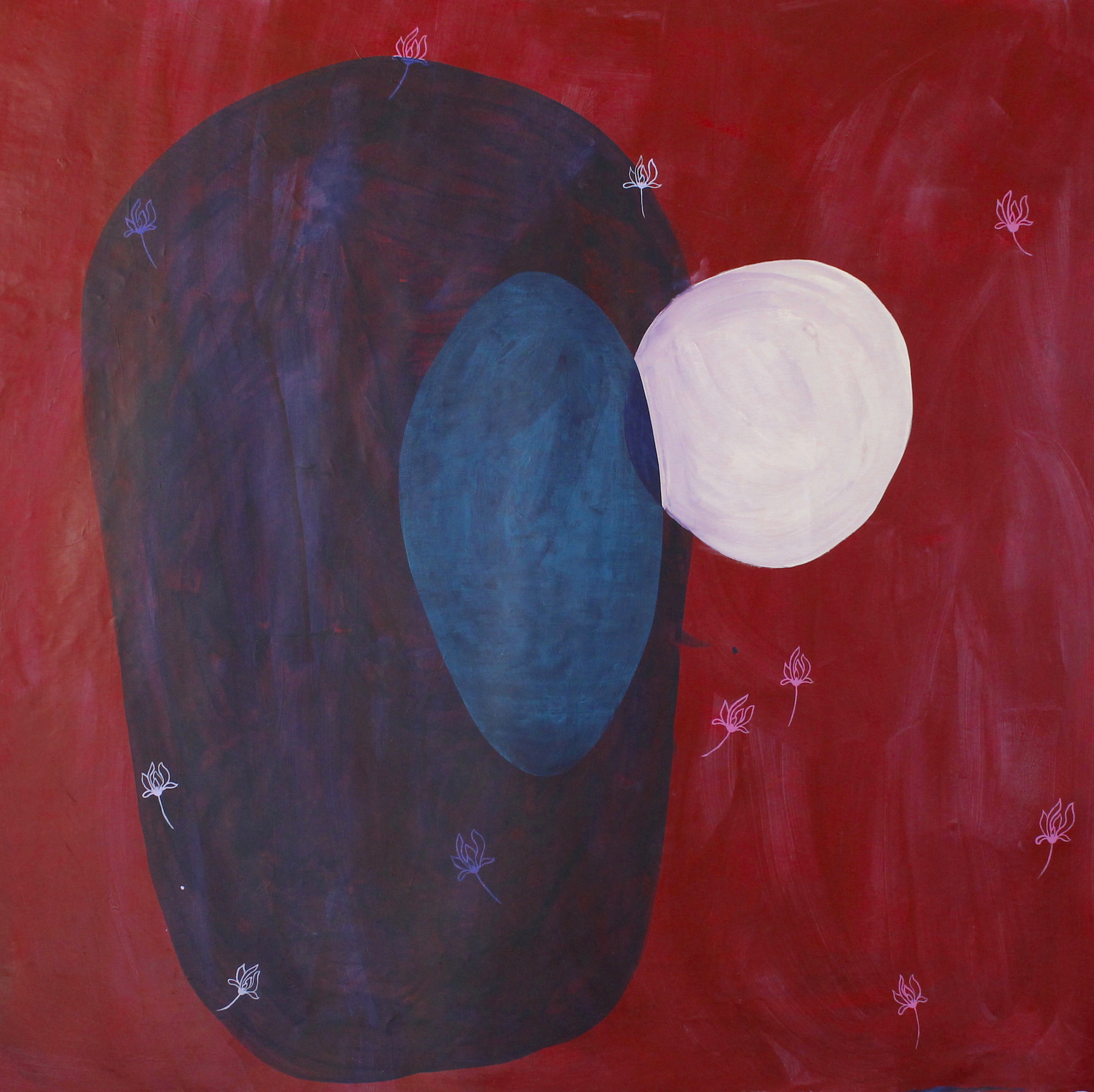 ランの花がする会話
A Conversation Between Orchids (2021)
Acrylic on canvas
72 x 72 in.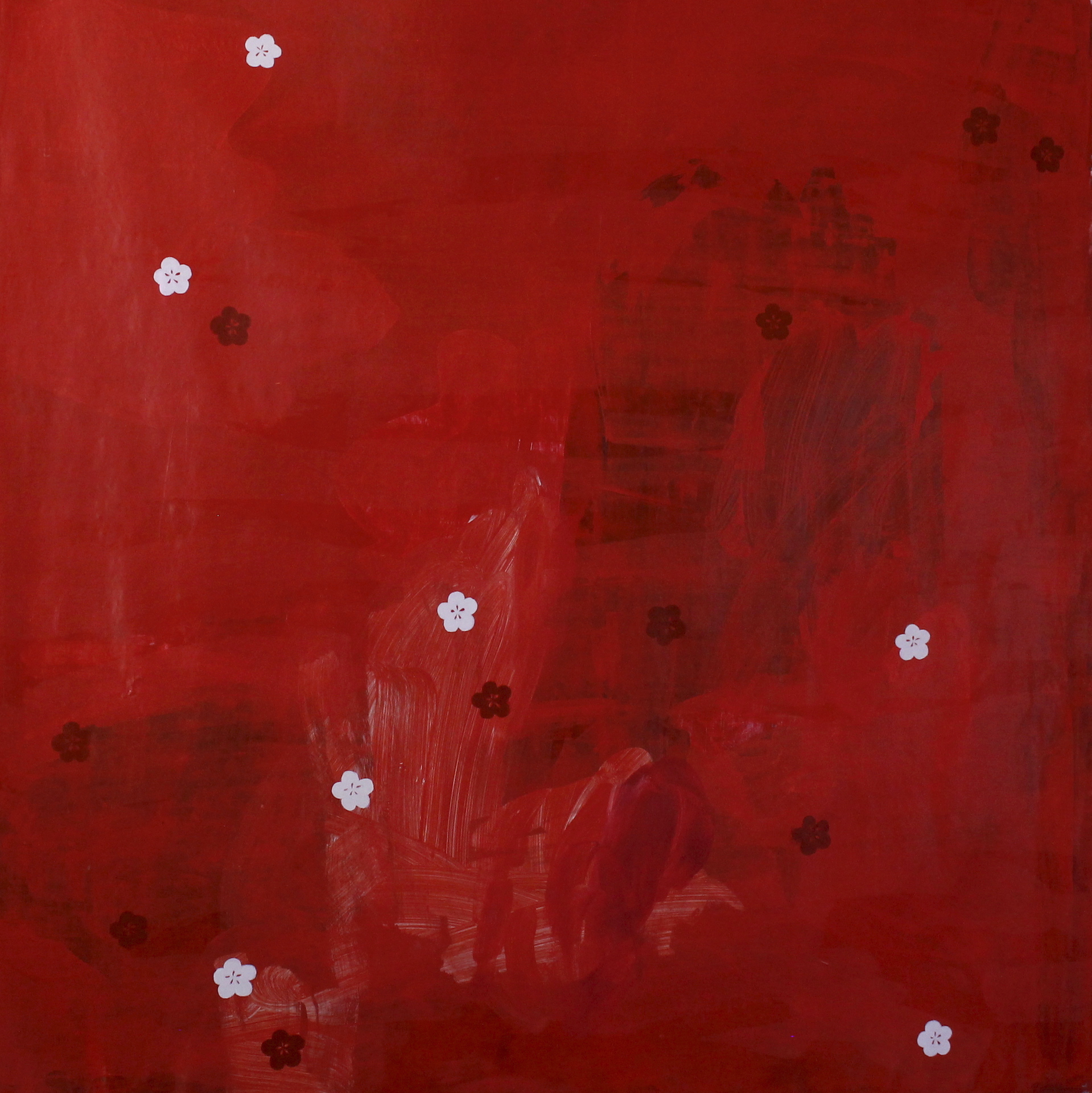 梅が舞い散る赤い空
Plum Blossoms Dancing in a Red Sky (2020)
Acrylic and iridescent paint on canvas
72 x 72 in.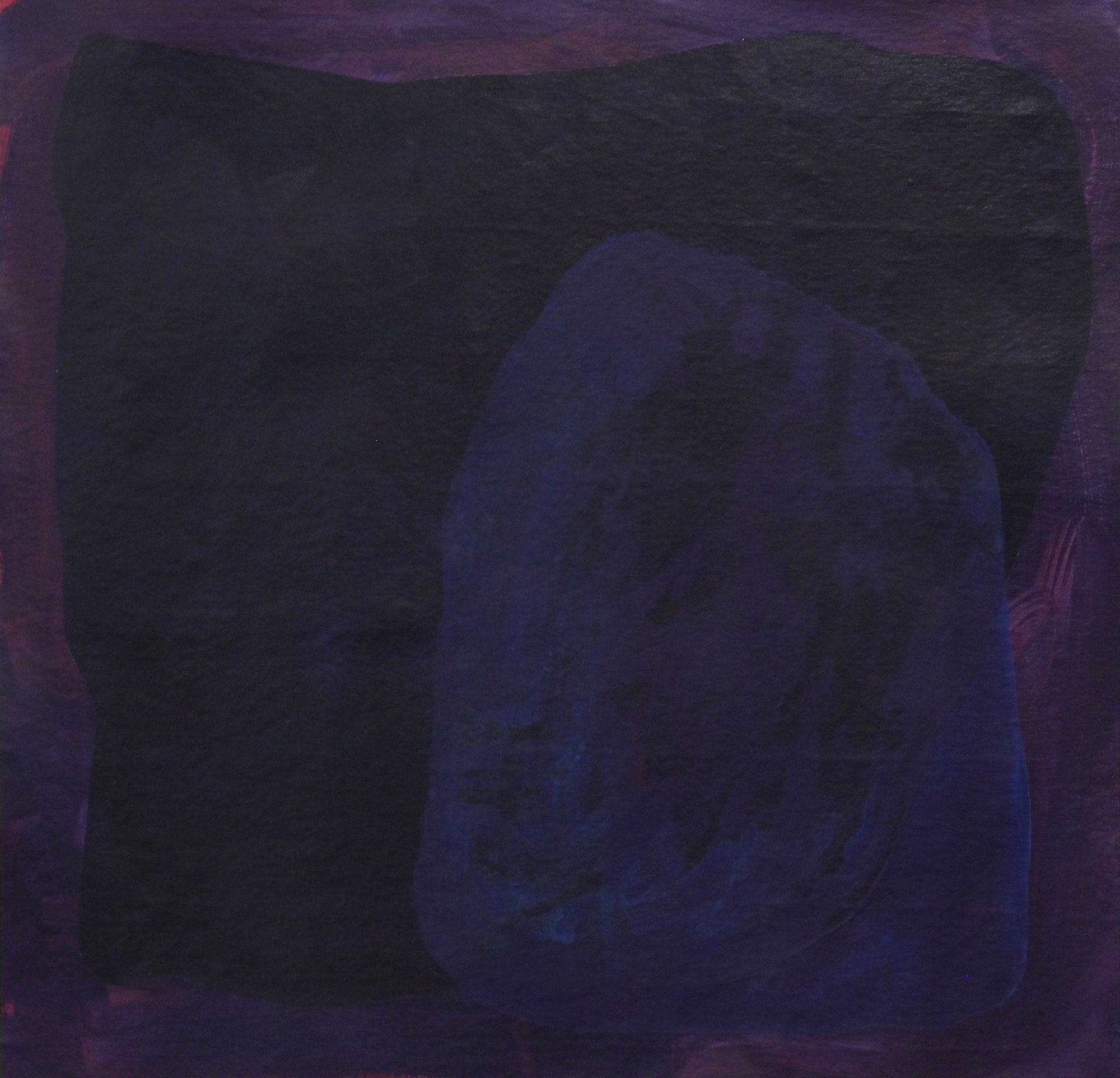 狭い場所
Dark Places (2021)
Acrylic on canvas
28 x 28 in.
再び繋がる縁
Connecting Again (2021)
Acrylic on canvas
28 x 28 in.
忘れないように
How Not to Forget (2019)
Acrylic, pencil, mixed media, on unstretched canvas
68 x 72 in.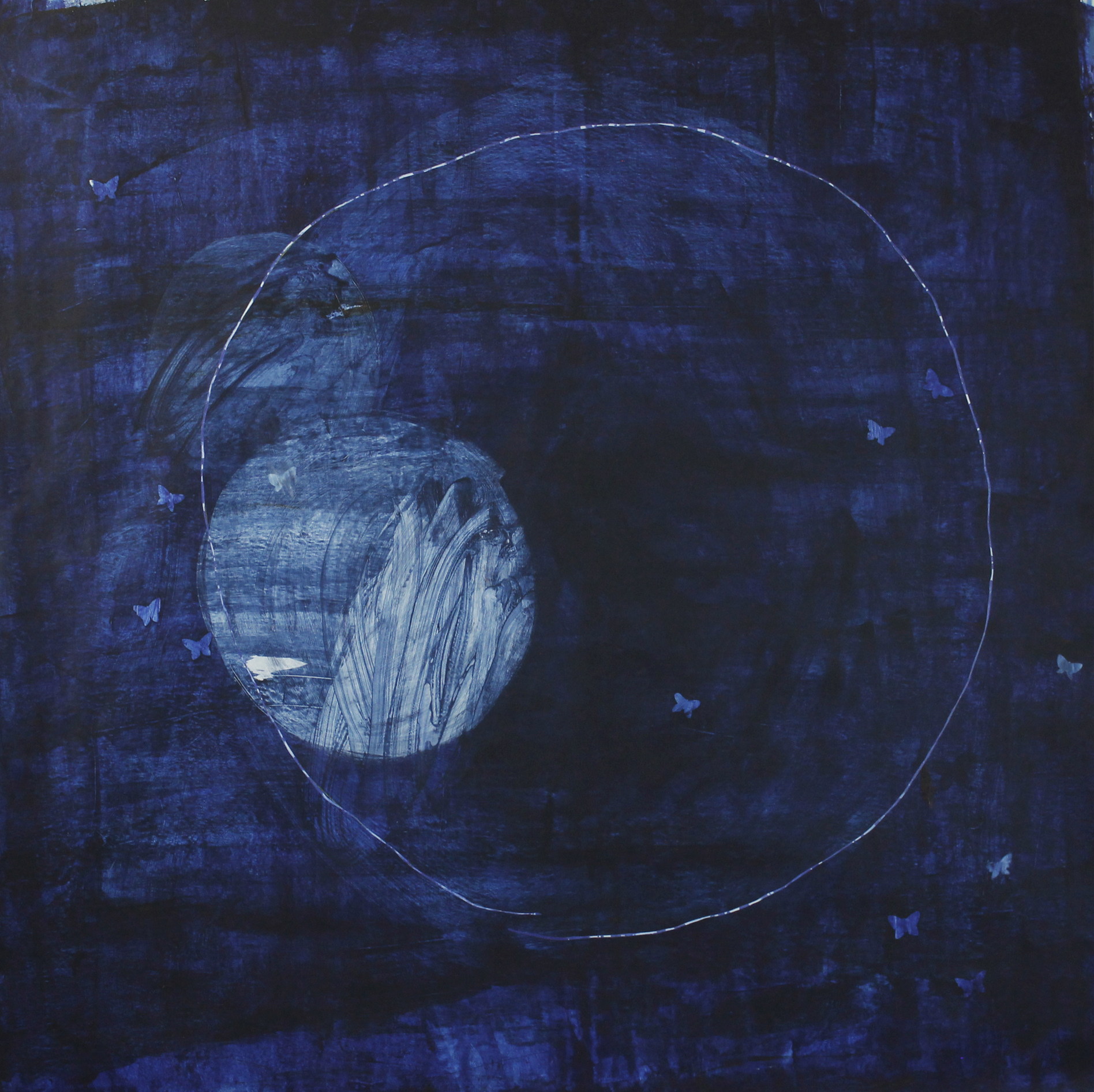 屋根の上で待っている蝶
Waiting on the Roof with Butterflies (2021)
Acrylic on canvas
72 x 72 in.
May 6, 2021 - 6:26pm