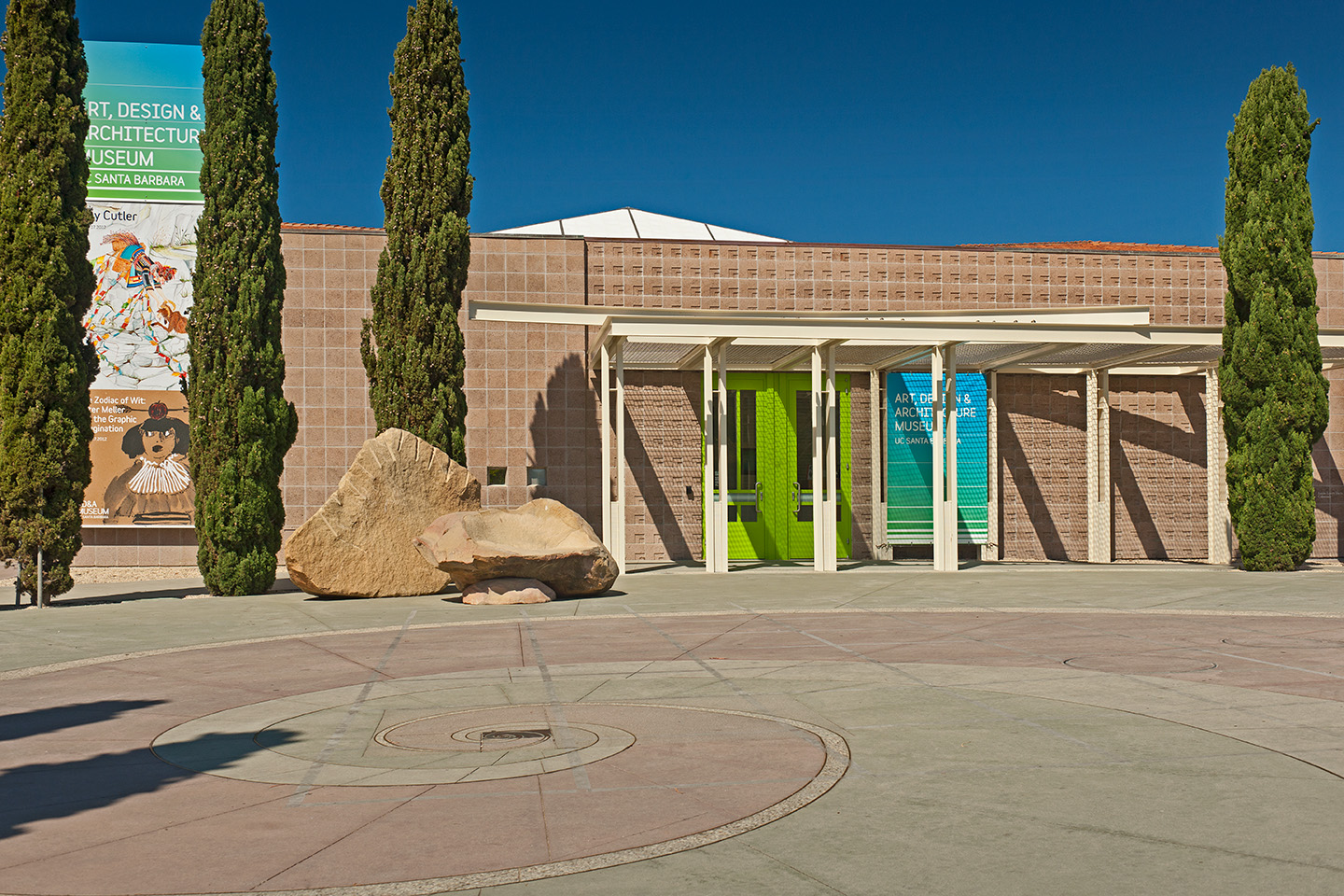 AD&A Museum Entry Requirements (updated August 30, 2022)
Masks are strongly recommended for all visitors.
Please avoid visiting the AD&A Museum at UC Santa Barbara if you have symptoms suggestive of COVID-19. Check the CDC website for coronavirus symptoms.
Visiting the Museum
Museum Summer Hours: Saturday and Sunday, 12 to 5 pm. (Closed Monday through Friday)

Admission: Free for all visitors

Directions and Parking: (We are adjacent to the University Center and Storke Plaza/Tower.)

Parking Lot #3 -- Available after 5 pm, and weekends, click for Google map: https://goo.gl/maps/LBFXJGw4PfhZD7oUA

Parking Lot #22 -- Available anytime, click for Google map: https://goo.gl/maps/7jRCJfqrREUw22hn8

Guided Tours: Call 805-893-4320 or email events@museum.ucsb.edu

Weekend Museum Entrance phone number: 805-893-5257
Visiting the Archives
Works from the Art Collections may be studied in the Museum Print Room, available by appointment only. To reserve the Print Room, please contact Susan Lucke, Collections Manager, at 805-893-4598.
The Architecture and Design Collection is available by appointment only. Please contact Julia Larson, Reference Archivist at museum-adc@ucsb.edu to schedule an appointment.