To place an order, contact:  Chester Battle cbattle@museum.ucsb.edu (805) 893-4320
Sandy Rodriguez - Unfolding Histories: 200 Years of Resistance
Edited by Sophia Quach McCabe
Contributors Sandy Rodriguez, Charlene Villaseñor Black, Ella Maria Diaz, and Jonathan Cordero
Softcover, 67 pages
ISBN-13: 979-8-218-20935-3
Published November 3, 2023
$35.00 plus tax
Sandy Rodriguez - Unfolding Histories: 200 Years of Resistance features artworks by Sandy Rodriguez with scholarly essays by Charlene Villaseñor Black, Ella Maria Diaz, and Jonathan Cordero. The catalog is a potent examination of this region's past, and present and underscores the Chumash Revolt of 1824—the largest mass uprising to take place in California during the Spanish colonial and Mexican periods. Through monumental folding screen, map, landscape painting, botanical drawing, and kinetic sculpture, Rodriguez maps the central coast of California to make visible a history of resistance in the region. The powerful essays center resistance and how Rodriguez's artworks connect its past, present, and future. Essays include Jonathan Cordero, "The 1824 Chumash Resistance at Mission Santa Barbara: A Native Narrative Yet to be Told;" Ella Maria Diaz, "Art at the End of the World: Sandy Rodriguez Is-As Twenty-First Century Testimoniadora;" and Charlene Villaseñor Black, "Unfolding Decolonial Resistance in the Art of Sandy Rodriguez." 
Published on the occasion of the exhibition Sandy Rodriguez - Unfolding Histories: 200 Years of Resistance, organized and presented by the Art, Design & Architecture Museum, University of California, Santa Barbara, February 25, 2023 - March 3, 2024. The exhibition and catalog are part of Rodriguez's ongoing series Codex Rodriguez-Mondragón.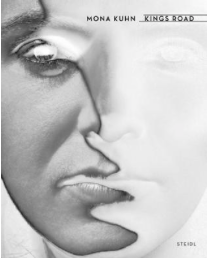 Mona Kuhn Kings Road
Hardcover, 160 pages, 100 images

ISBN: 978-3-95829-755-5

Published November 2021, Steidl

$55.00 + tax
In Kings Road Mona Kuhn lyrically reconsiders the realms of time and space within the architectural elements of the Schindler House in Los Angeles. Built by Austrian architect Rudolph M. Schindler in 1922, the house was both a social and design experiment and an avant-garde hub for intellectuals and artists in the 1920s and '30s.
For this project Kuhn collaborated with the Architecture and Design Collection of the AD&A Museum at UC Santa Barbara, and gained access to Schindler's private archives including blueprints, letters and notes. Alongside reproducing some of these for the first time in this book, Kuhn reinterprets the dichotomy between memory and record in a series of color photos, and solarized gelatin silver prints, a technique favored by the Surrealists. The enigmatic subject of her solarized pictures is a fictional, ethereal figure inspired by a letter from Schindler to a mysterious woman. Kuhn's impressionistic photos render this female presence physical, even as it seems to be dematerializing: fleeting images that question the very nature of photography as record.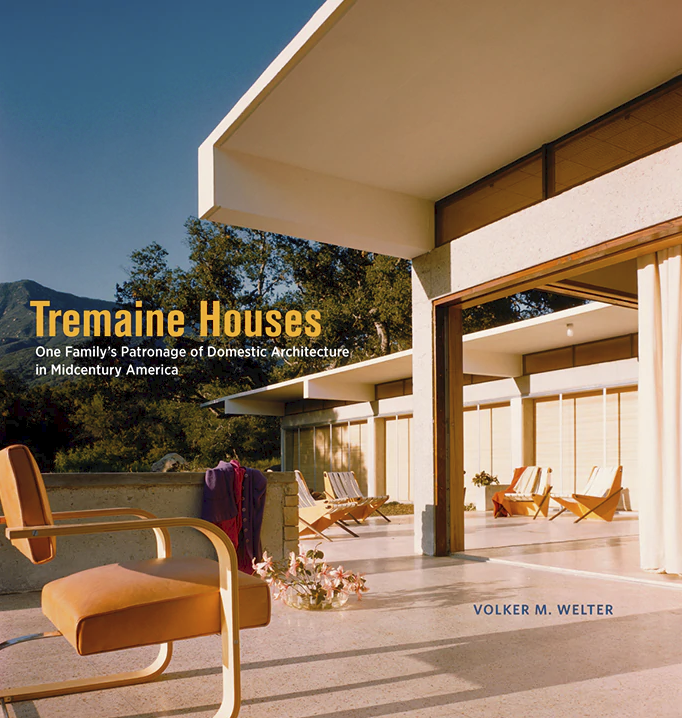 Tremaine Houses: One Family's Patronage of Domestic Architecture in Midcentury America
Written by Volker M. Welter.
Hardcover, 224 pages

ISBN: 978-1-60606-614-0

Published November 2019, Getty Publications

$55.00 + tax
From the late 1930s to the early 1970s, two brothers, Burton G. Tremaine and Warren D. Tremaine, and their respective wives, Emily Hall Tremaine and Katharine Williams Tremaine, commissioned approximately thirty architecture and design projects. Richard Neutra and Oscar Niemeyer designed the best-known Tremaine houses; Philip Johnson and Frank Lloyd Wright also created designs and buildings for the family that achieved iconic status in the modern movement.
Focusing on the Tremaines' houses and other projects, such as a visitor center at the meteor crater in Arizona, this volume explores the Tremaines' architectural patronage in terms of the family's motivations and values, exposing patterns in what may appear as an eclectic collection of modern architecture. Architectural historian Volker M. Welter argues that the Tremaines' patronage was not driven by any single factor; rather, it stemmed from a network of motives comprising the clients' practical requirements, their private and public lives, and their ideas about architecture and art.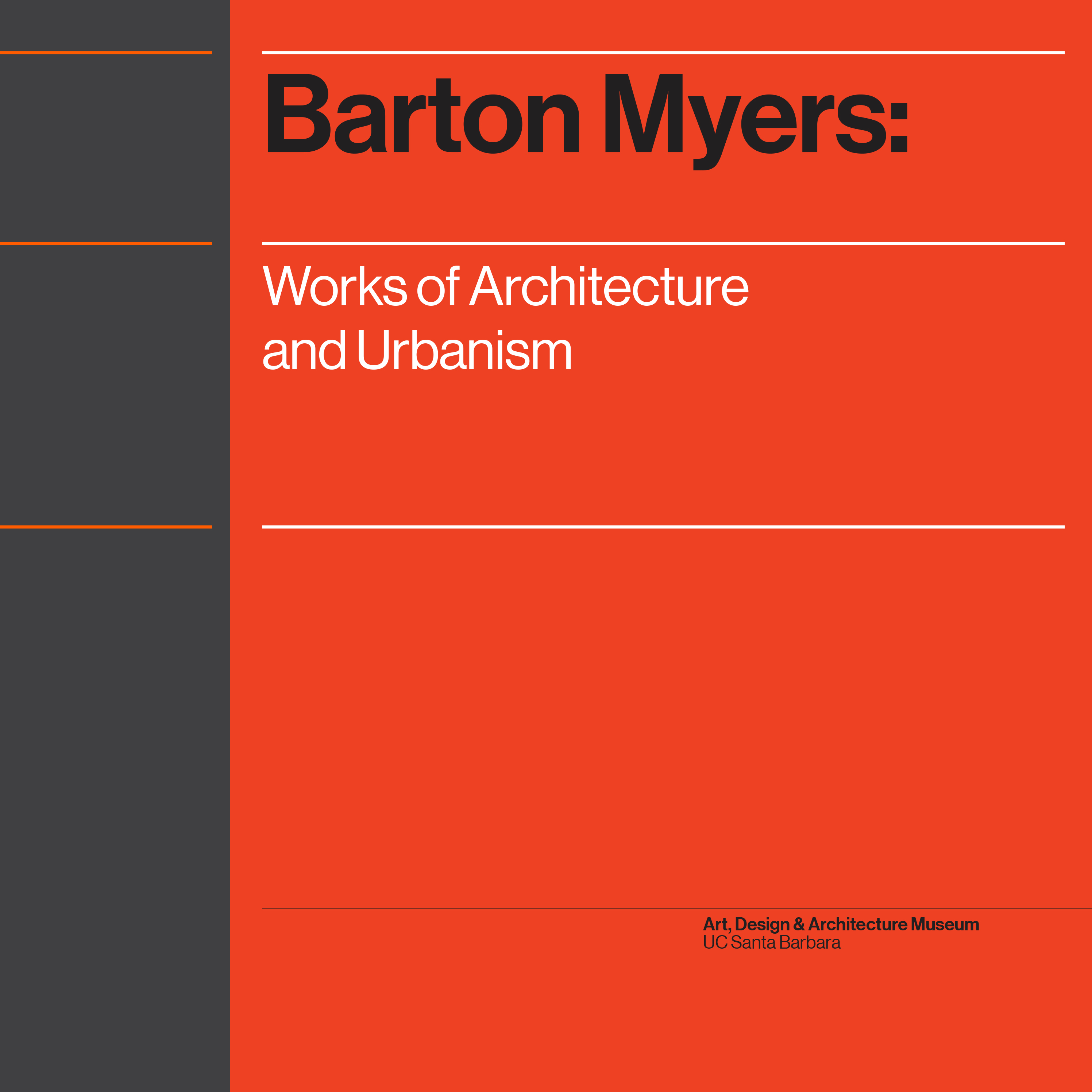 Barton Myers: Works of Architecture and Urbanism
Edited by Kris Miller Fisher, Jocelyn Gibbs

Contributors Lauren Bricker, Luis Hoyos, Charles Oakley, Natalie Shivers, Howard Shubert

Softcover, 126 pages

ISBN-13: 978-1-950192-15-1

Published July 5, 2019

$35.00
Drawing on the vast archival resources of its Architecture and Design Collection, the UCSB Art, Design & Architecture Museum (University of California, Santa Barbara) presents an assessment of 50 years of design by Barton Myers (b. 1934), beginning with his work in the Toronto firm A.J. Diamond and Barton Myers (1967–1975) to his own offices in Toronto and Los Angeles, Barton Myers Associates (1975–present).
Myers's strongest architectural ideas come out of the planning strategies of his early neighborhood activism in 1970s Toronto, his grounding in history, and his training in the classical traditions of site and space planning. Barton Myers is an avowed urbanist—a self-described radical in his early advocacy of old-fashioned qualities like density, mixed-use of new and re-purposed materials, and contextual planning in the late 1960s when that fundamentally conservative position was considered counter-culture. Myers' urban manifesto was codified in "Vacant Lottery," the title of the Design Quarterly issue co-edited by Myers and Canadian architect and educator George Baird in 1978 and which led to a renewal of interest in urban planning and offered a strategy for increasing population densities within cities while preserving the existing residential fabric. The term lived on long past the journal's circulation cycle as both an urban infill strategy and an acknowledgment of the ceding of city planning responsibility to the "lottery" of private developers. Myers's design practice has thus always been a social justice practice as well. Myers is also a brilliant designer of residential houses that take advantage of local landscape contexts and adaptive reuse of building materials, including steel and glass.
Five essays – on urban planning, civic structures, reuse of historic buildings, single- and multi-family housing, and theaters – reinforce Myers's commitment to urbanism and reveal his flexibility with modes of modernism. Natalie Shivers introduces the early planning work in Toronto and traces the "vacant lottery" idea of neighborhood infill to the influential Grand Avenue project in Los Angeles. Howard Shubert examines the architectural and planning strategies, and political complexities, of several civic structures in Canada and the United States. Luis Hoyos explores Myers's additions and adaptations to historic buildings in diverse urban contexts. Lauren Bricker focuses on the use of steel and other industrial materials in Myers's houses and analyses the neighborhood-based designs of his multi-family housing. Charles Oakley describes the technical innovations, site planning, and historical underpinnings of Myers's theaters and performance complexes.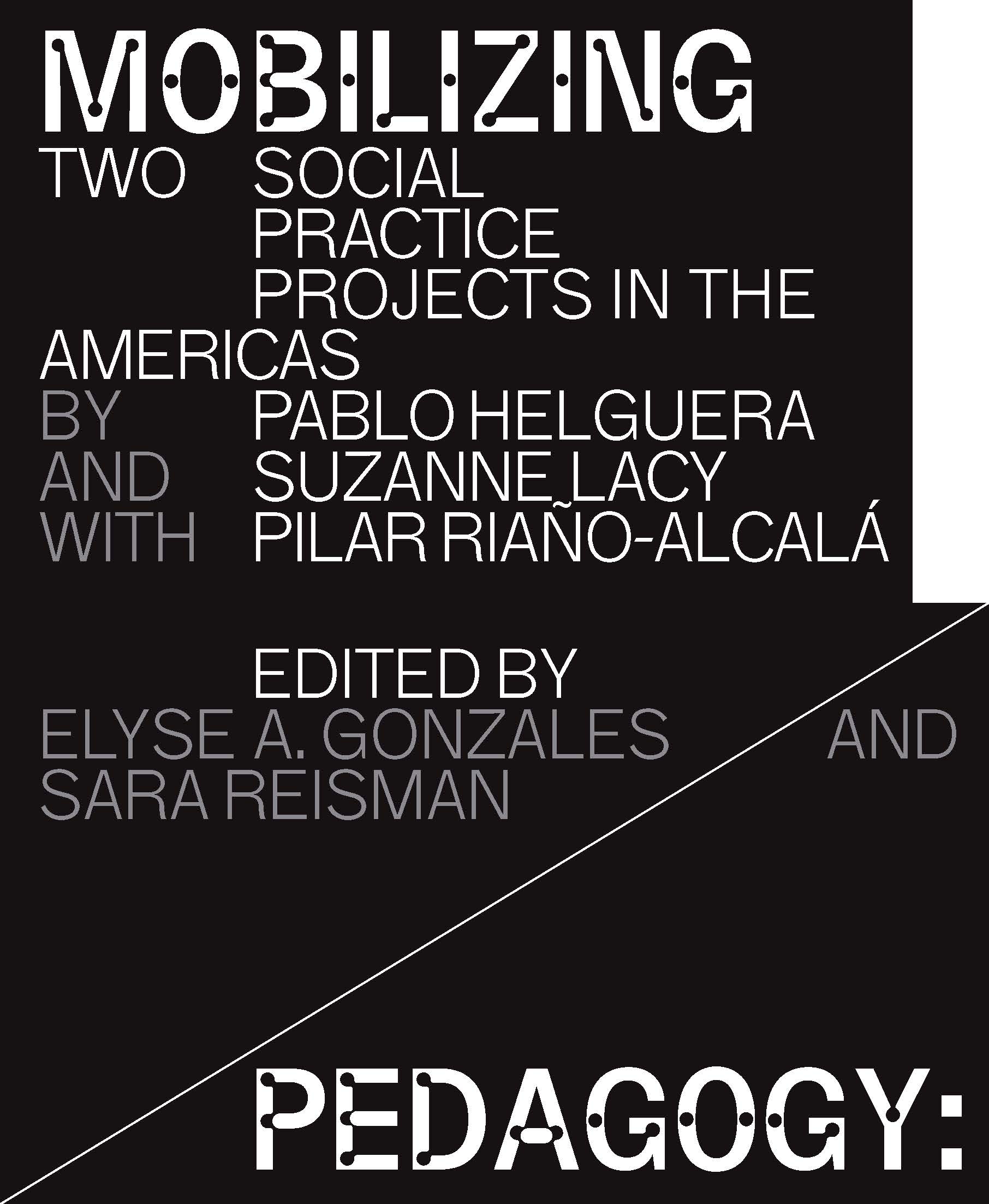 Mobilizing Pedagogy: Two Social Practice Projects in the Americas by Pablo Helguera and Suzanne Lacy with Pilar Riano-Alcala
Edited by Elyse Gonzales and Sara Reisman
Softcover, 97 pages
ISBN 9781943208128
December 2018
$20.00
What is—what should be—the place of art in society? Is it merely decorative? Is it only to affirm a given set of cultural preferences? Or should it examine, challenge, even upend these norms to bring open new perspectives for those who experience what artists create?
Social practice artists offer a clear and unflinching answer to this question, setting before us works intended not merely to ask questions but to propose pathways toward larger societal change.
In this volume, the work of two social practice artists of different generations and different social locations—Suzanne Lacy and Pablo Helguera—are brought into creative tension by two visionary curators: Elyse A. Gonzales of the Art, Design & Architecture Museum of the University of California, Santa Barbara, and Sara Reisman of the Shelley and Donald Rubin Foundation of New York. Working together, Gonzales and Reisman bring the work of these two engaged and activist artists into dialogue, showing how art can be not merely the mirror of society but the means of making it more just, more inclusive, and more humane.
Elyse A. Gonzales is Assistant Director and Curator of Exhibitions at the Art, Design & Architecture Museum, UC Santa Barbara. While at the Museum she has curated numerous collection exhibitions and organized several group shows focused on relevant contemporary topics and the University's distinguished alumni. She also initiated an Artist-in-Residence exhibition program, commissioning emerging artists to create new works in the Museum's galleries. Prior to working at the AD&A Museum, Gonzales was Assistant Curator at the Institute of Contemporary Art, University of Pennsylvania.
Sara Reisman is Executive and Artistic Director of the Shelley & Donald Rubin Foundation. An accomplished curator with a deep interest in art's potential to enact social and political change, she heads the Foundation which has most recently emphasized programming centered on art and social justice. Through grantmaking, exhibitions, and special projects, the art and social justice initiative aims to broaden artistic and cultural access in New York City toward the development of more cohesive and resilient communities and greater participation in civic life. Prior to her appointment at the Rubin Foundation, she served from 2008 to 2014 as director of the Percent for Art Program of the Department of Cultural Affairs in New York City. She has curated shows for the Queens Museum of Art, Socrates Sculpture Park, the Cooper Union School of Art, and the Philadelphia Institute of Contemporary Art, among other venues.
Click here for a free interactive PDF version, provided courtesy of  Amherst College and The Univeristy of Amherst Press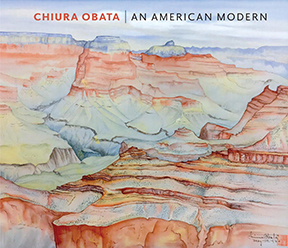 Chiura Obata: An American Modern
Edited by: ShiPu Wang
Hardcover
ISBN: 9780520296541
January 2018
$40.00
Chiura Obata (1885–1975) was one of the most significant Japanese American artists working on the West Coast in the last century. Born in Okayama, Japan, Obata emigrated to the United States in 1903 and embarked on a seven-decade career that saw the enactment of anti-immigration laws and the mass incarceration of Japanese Americans during World War II. But Obata emerged as a leading figure in the Northern California artistic communities, serving not only as an influential art professor at UC Berkeley for nearly twenty years, but also as a founding director of art schools in the internment camps. With a prodigious and expansive oeuvre, Obata's seemingly effortless mastery of, and productive engagement with, diverse techniques, styles, and traditions defy the dichotomous categorizations of American/European and Japanese/Asian art. His faith in the power of art, his devotion to preserving the myriad grandeur of what he called "Great Nature," and his compelling personal story as an immigrant and an American are all as relevant to our contemporary moment as ever.
 
This catalogue is the first book surveying Chiura Obata's rich and varied body of work that includes over 100 beautiful images, many of which have never been published. It also showcases a selection of Obata's writings and a rare 1965 interview with the artist. The scholarly essays by ShiPu Wang and the other contributors illuminate the intense and productive cross-cultural negotiations that Obata's life and work exemplify, in the context of both American modernism and the early twentieth-century U.S. racio-ethnic relations—a still-understudied area in American art historical scholarship.
ShiPu Wang is Associate Professor of Art History and Visual Culture, Founding Faculty of the Global Arts Studies Program, and Founding Director of UCM Art Gallery at the University of California, Merced. A UCSB Art History alumnus, he is the author of Becoming American? The Art and Identity Crisis of Yasuo Kuniyoshi, and The Other American Moderns: Matsura, Ishigaki, Noda, Hayakawa.
 
Published in association with the Art, Design and Architecture Museum, UC Santa Barbara.
 
Exhibition dates:
Art, Design and Architecture Museum, UC Santa Barbara: January 13–April 29, 2018
Utah Museum of Fine Arts, Salt Lake City: May 25–September 2, 2018
Okayama Prefectural Museum of Art, Okayama, Japan: January 18–March 10, 2019
Crocker Art Museum, Sacramento: June 23–September 29, 2019
Smithsonian American Art Museum, Washington, D.C.: November 2019 - April 2020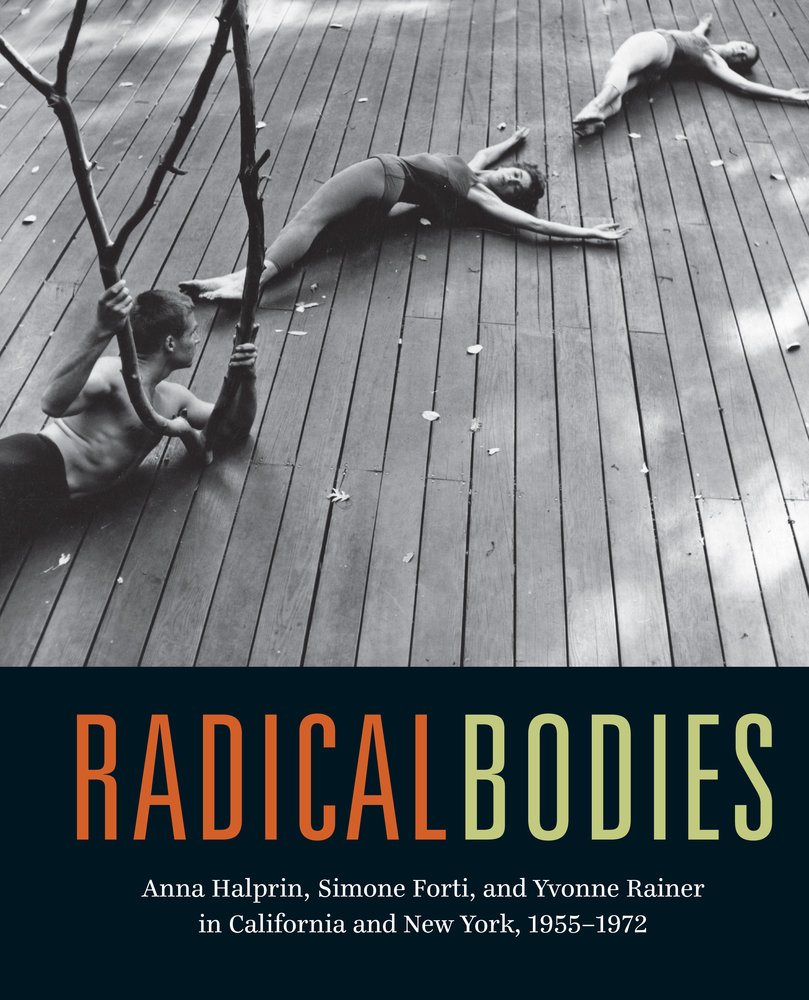 Radical Bodies
Anna Halprin, Simone Forti, and Yvonne Rainer in California and New York, 1955-1972
Edited by: Bruce Robertson, Ninotchka Bennahum, and Wendy Perron
Hardcover, 192 pages
ISBN: 9780520293366
December 2016
$30.00
In August 1960, Anna Halprin taught an experimental workshop attended by Simone Forti and Yvonne Rainer (along with Trisha Brown and other soon-to-be important artists) on her dance deck on the slopes of Mount Tamalpais, north of San Francisco. Within two years, Forti's conceptually forceful Dance Constructions had premiered in Yoko Ono's loft and Rainer had cofounded the groundbreaking Judson Dance Theater. Radical Bodies reunites Halprin, Forti, and Rainer for the first time inmore than fifty-five years. Published in association with the Art, Design & Architecture Museum, University of California, Santa Barbara.
Exhibition dates:
Art, Design & Architecture Museum, University of California, Santa Barbara: January 14–April 30, 2017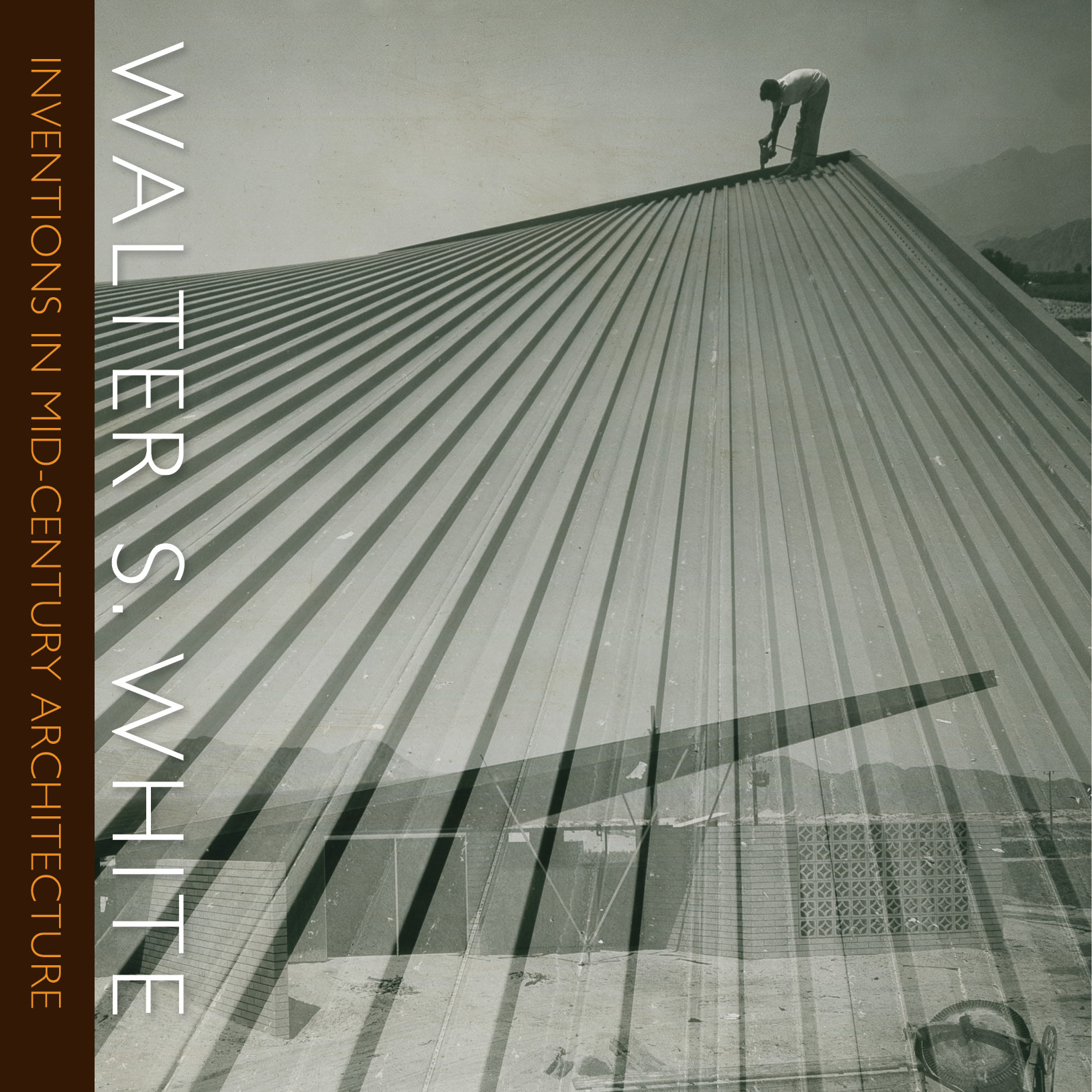 Walter S. White: Inventions in Mid-Century Architecture (OUT OF STOCK)
Written by Volker M. Welter, with essays by undergraduate and graduate students in the History of Art and Architecture Department at UC Santa Barbara
Pub Date: January 2016
Format: Hardcover
Publisher: Art, Design & Architecture Museum
Trim Size: 10 x 10
$20.00
ISBN: 978-0-942006-75-9
Walter S. White (1917-2002) was an ingenious inventor; builder; and architect who was propelled by three major concerns: inexpensive, even do-it-yourself domestic architecture; innovation in construction and materials; and concern for nature and the environment. This first book on White presents an overview of the architect's career which unfolded in the Southern California desert of the Coachella Valley and the high-plateau of Colorado Springs.
The book contains essays by: Alexandra Schultz, Anthony Hickling, Katherine Kaford Papieau, Lino Pena Martinez, Willem Swart, Suzanne van de Meerendonk, and Jeff Van Voorhis.
NEW! Free, interactive ePUB version (2017) now available for Apple iPad and, soon for Android tablets. 
For iPad, download the ePub from iTunes.
ePub for Android tablet will be available soon. Please check back.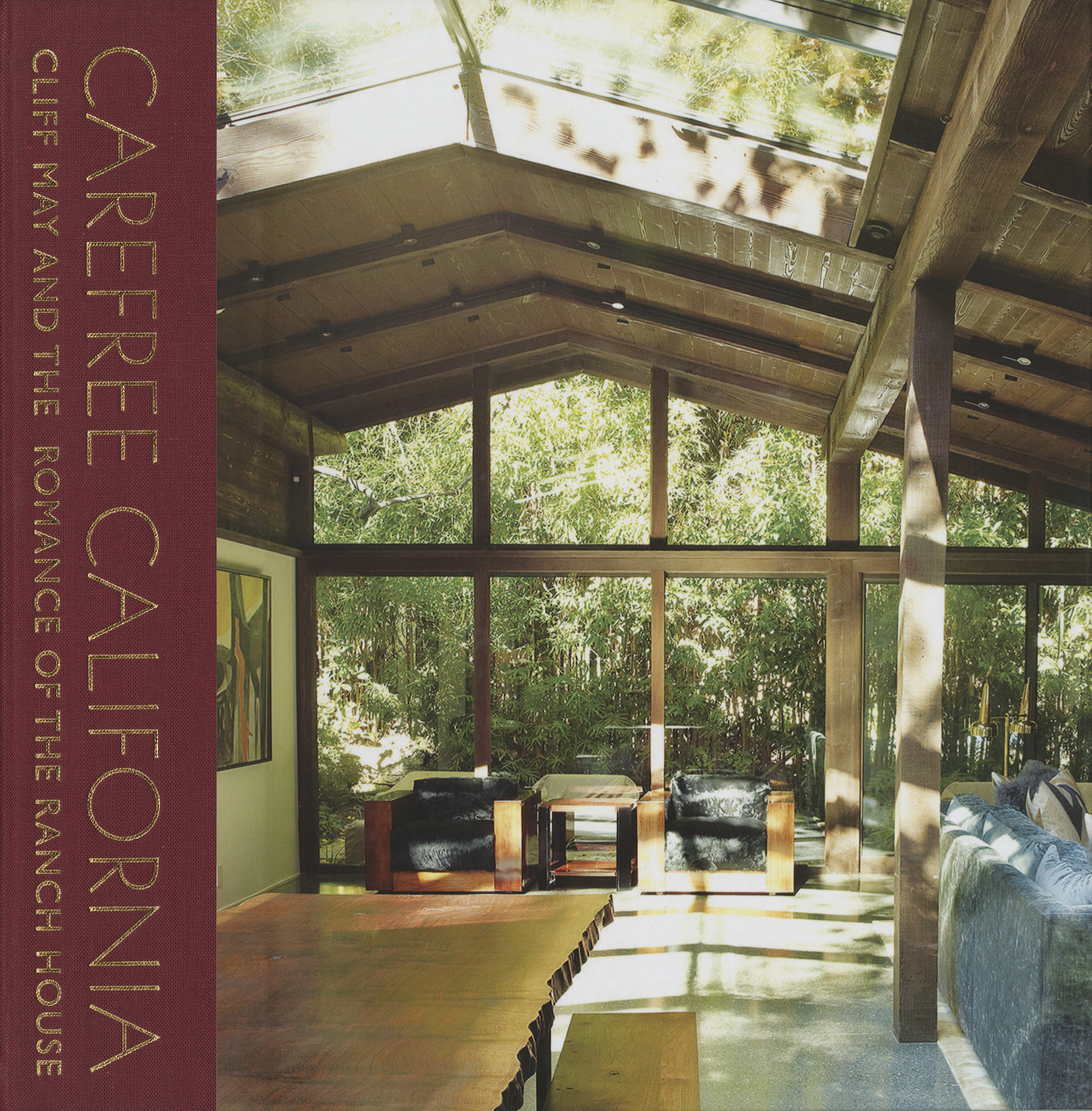 Carefree California: Cliff May and the Romance of the Ranch House
Written by Nicholas Olsberg and Jocelyn Gibbs
Pub Date: 2012
Format: Hardcover
Publisher: Rizzoli
Trim Size: 10 x 10
$20.00
ISBN: 978-0-8478-3782-3
This landmark volume is an authoritative, richly illustrated examination of the origins, evolution, and influence of the California ranch house. Carefree California looks at a legendary figure in Southern California design, Cliff May, and the ubiquitous domestic icon his name evokes, the ranch house. We also see how other architects—from George Washington Smith to Rudolph Schindler—pursued different paths toward the same kind of relaxed domesticity exemplified by the ranch house.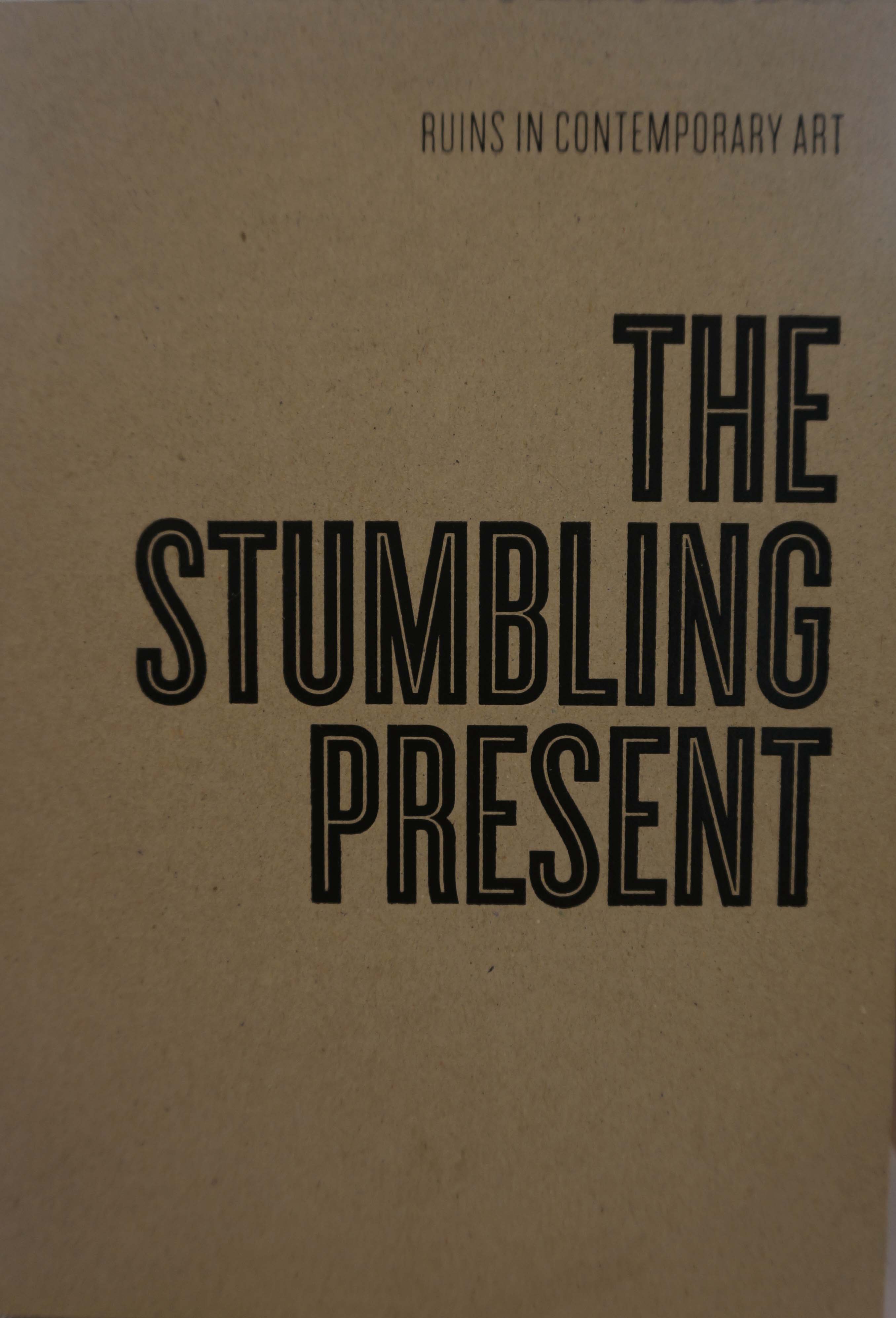 The Stumbling Present:  Ruins in Contemporary Art 
Written by Elyse A. Gonzales with an essay by Brian Dillon
Pub Date: 2013
$10.00
ISBN 978-0-942006-76-6
This catalogue is about The Stumbling Present, an international group exhibition that examined the imagery of ruins in works of art produced since the turn of the last century. The ten artists included in the show—Lara Almarcegui, Carlos Bunga, Nigel Cooke, Adam Cvijanovic, Carlos Garaicoa, Simryn Gill, Valerie Hegarty, Kristen Morgin, Melanie Smith, and Rob Voerman—utilized neglected, willfully destroyed, or decaying places and objects to address three broadly defined themes: memory and obsolescence, failure, and transformation. These themes formed the unifying concepts of the exhibition and drove its organization.  The catalogue was funded by The Andy Warhol Foundation for the Visual Arts, New York.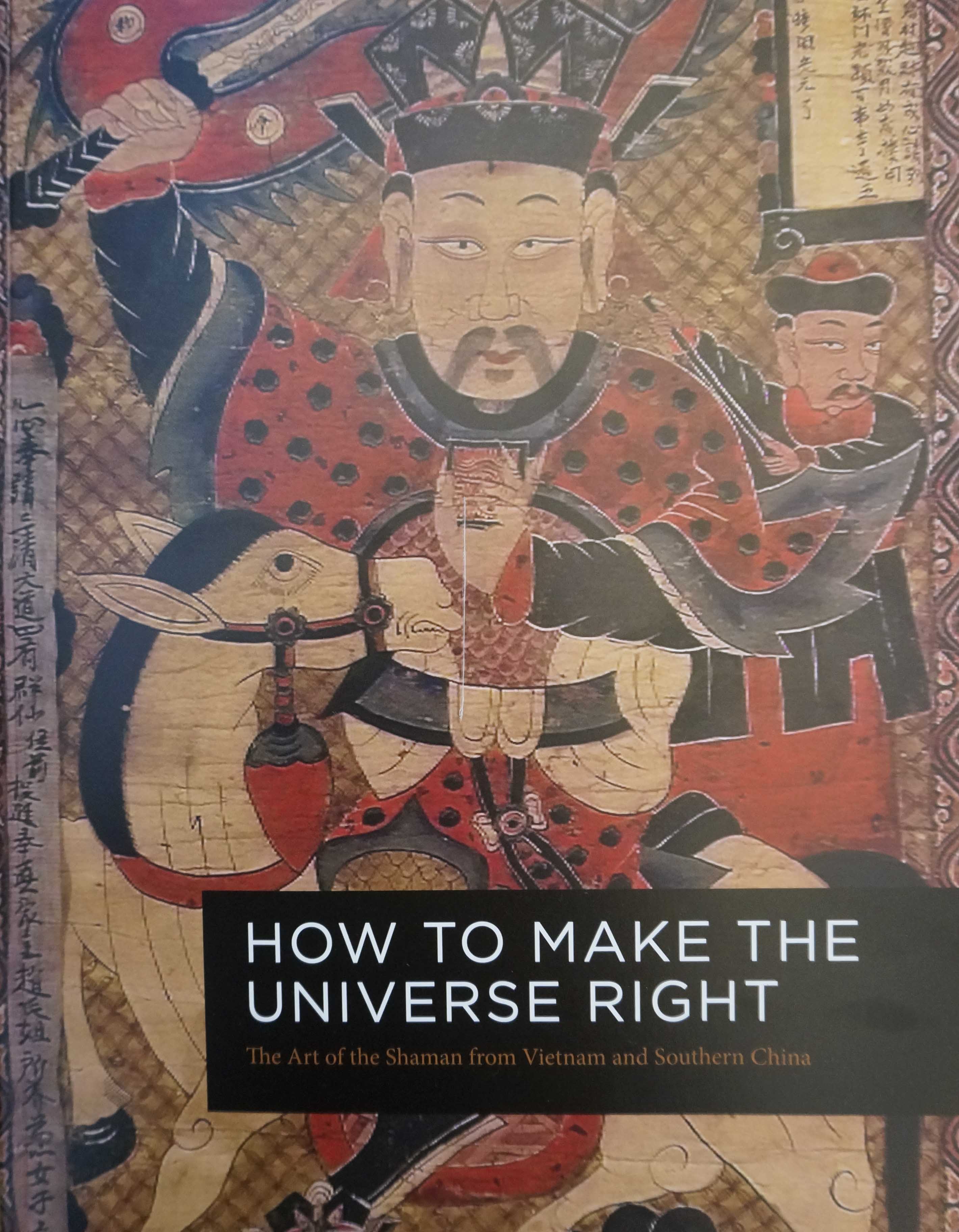 How to Make the Universe Right
Pub Date: 2014
Publisher: Art Design & Architecture Museum, University of California Santa Barbara
Trim Size: 11 x  8   1/2"
$15.00
ISBN: 978-0-0942006-12-4
Exhibition summary catalogue featuring the collection of Barry and Jill Kitnick of Vietnamese Shamanic Art and Artifacts, with a monographic essay on the material by Asian art scholar Trian Nguyen. Richly illustrated with over 300 images.  Now also available in the Museum.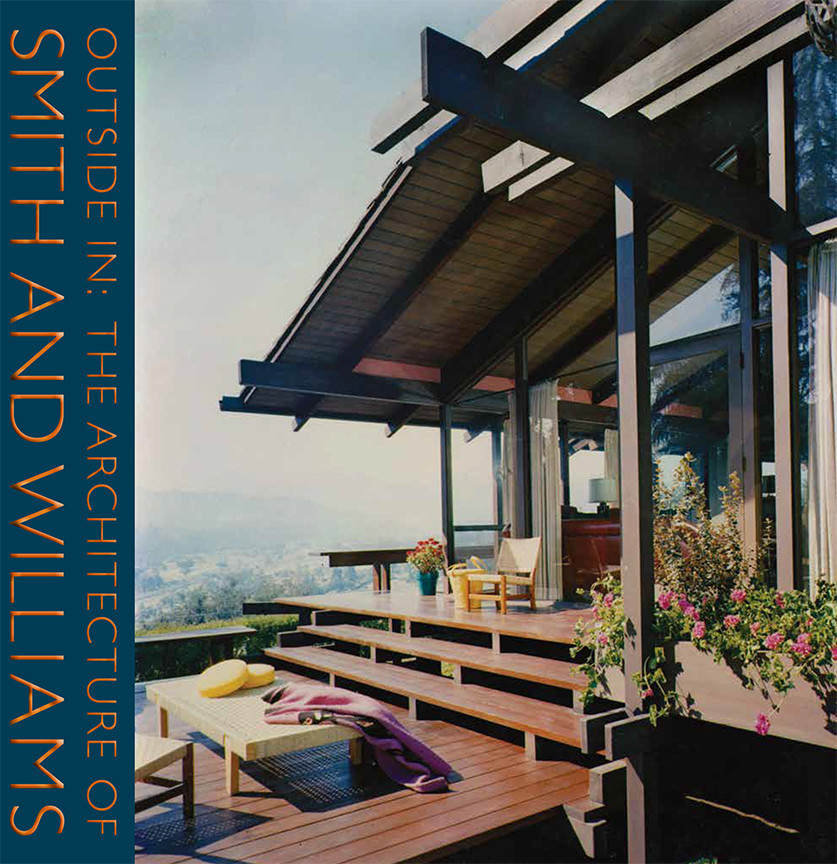 Outside In: The Architecture of Smith and Williams
Edited by Jocelyn Gibbs, with essays by Gibbs, Debi Howell-Ardila, Anthony Denzer, Lilian Pfaff, and Alan Hess
Pub Date: 2015
Publisher: Getty Publications in association with Art Design & Architecture Museum, University of California Santa Barbara
Trim Size: 10 x 10, 192 pages
US Price: $20.
ISBN: 978-1-60606-451-1
From 1946 to 1973, Whitney Rowland Smith and his partner, Wayne Williams, designed more than 800 projects, from residential, commercial, and public buildings to housing tracts, multi-use complexes, and parks and master plans for cities. Working in the wake of the first generation of avant-garde architects in Southern California and riding the postwar building boom, their firm, Smith and Williams, developed a pragmatic modernism that, through remarkable planning and design, integrated landscapes with buildings and decisively shaped the modern vocabulary of architecture in Los Angeles.
Through a breathtaking array of images, Outside In unveils the core of Smith and Williams's architectural practice. Their most influential designs, the authors show, are compositions of balanced opposites: shelter and openness, private and public, restraint and exuberance, light and shadow. Smith and Williams created spaciousness in their buildings by layering spaces and manipulating the relationship between structure and landscape. This spaciousness expressed modern ideas about the relationship of architecture to environment, of building to site, and, ultimately, of outside to in.
Jocelyn Gibbs is curator at the Art, Design & Architecture Museum at the University of California, Santa Barbara. Debi Howell-Ardila is an architectural historian at SWCA Environmental Consultants in Pasadena, California. Anthony Denzer is associate professor of architectural engineering at the University of Wyoming. Lilian Pfaff is the cofounder of the Foundation Architecktur Dialoge where she is also a curator and editor. Alan Hess is an architect, author, lecturer, and advocate for twentieth-century architectural preservation.