Event Date:
Saturday, January 13, 2018

to

Sunday, December 2, 2018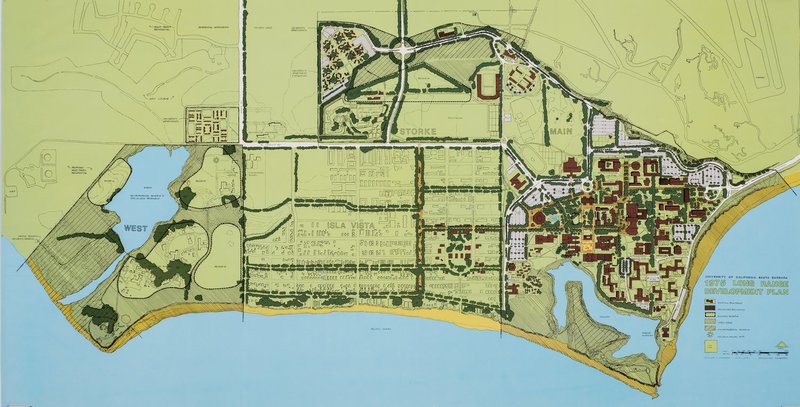 Liskamm & Dean, campus planners, Master Plan (Santa Barbara, Calif.), 1975
Color print, University of California, Santa Barbara Campus Building Records, Architecture and Design Collection
UCSB Campus Architecture: Design and Social Change presents a chronological view of the planning and design of the UCSB campus, tracing architectural styles and social change through master plans, drawings, photographs, models, and ephemera from the Museum's Architecture and Design Collection.
Included in this exhibit are photographs and ephemera of the original Riviera Campus of the 1920s, the Leadbetter Mesa campus in the 1940s, and photographs of the Goleta campus when it was a Marine Air Base. Featured buildings include: the Faculty Club by Moore & Turnbull, Student Health Center by Killingsworth & Brady, Kohn Hall by Michael Graves, and the Bren School of Environmental Science by Zimmer, Gunsul, Frasca.
As the campus grew in size, additional land was needed for expansion, and as students and society changed, the designs changed as well. What was originally destined to be a small liberal arts college of 3500 students has become a large research university of over 22,000 students.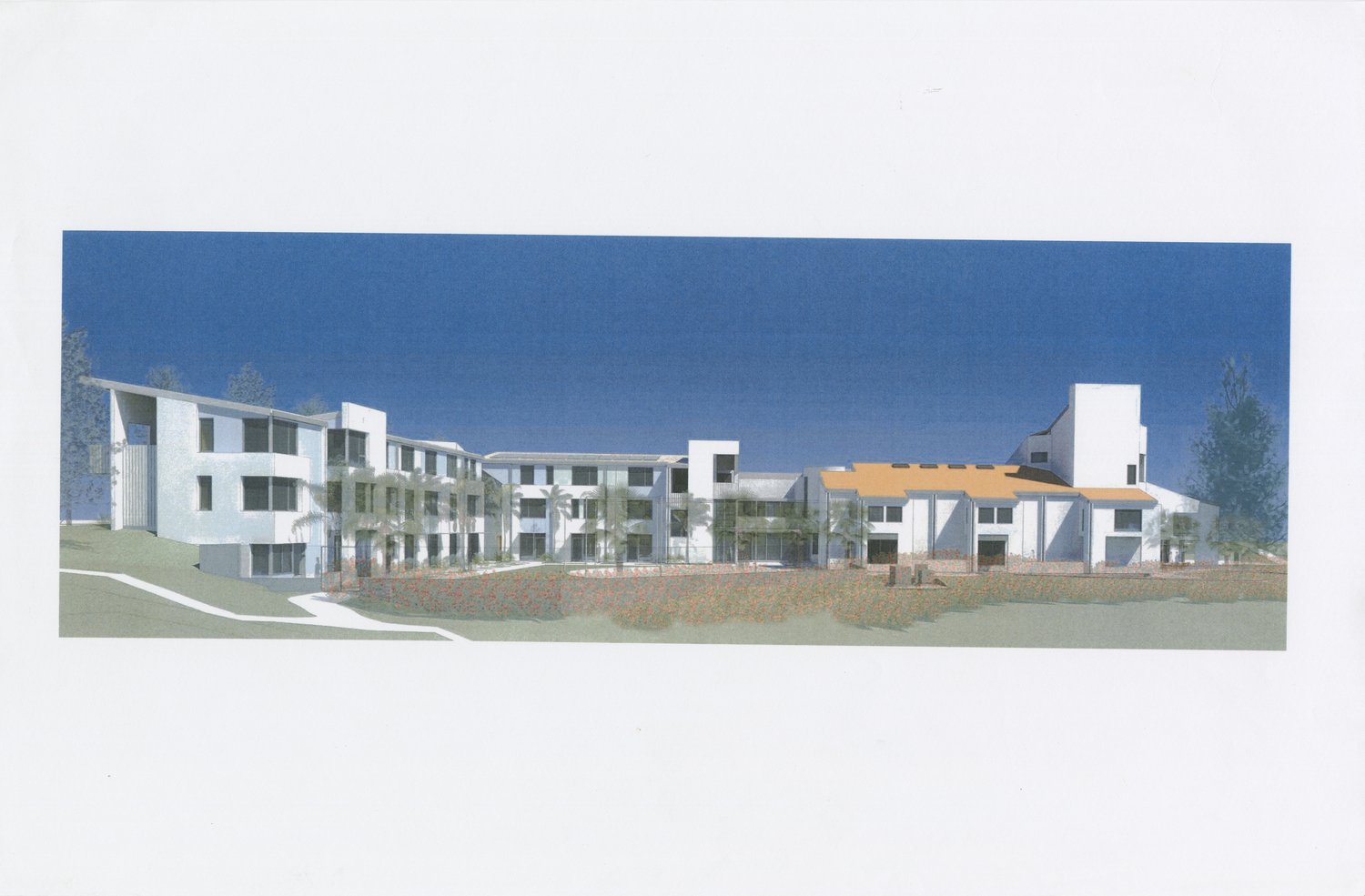 Moore Ruble Yudell Architects, 2014, computer design printed on paper, 11x17.
September 5, 2017 - 9:33am