Event Date:
Saturday, February 25, 2023

to

Sunday, May 7, 2023
Event Date Details:
Opening reception:
Saturday, February 25
5:30-7:30pm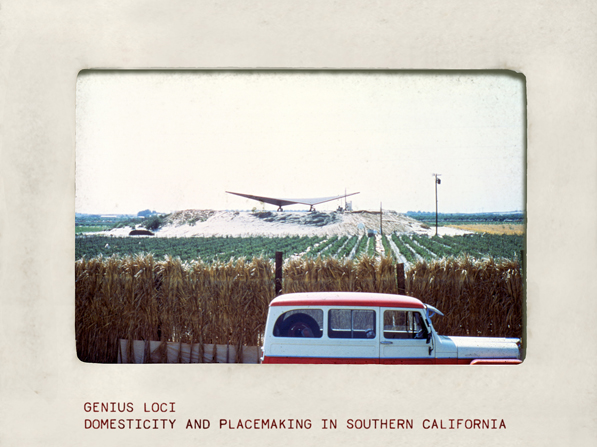 This exhibition features a selection of ten single-family home projects from the AD&A Museum's Architecture and Design Collection (ADC) that convey the effervescent creativity permeating Southern California's architectural production during the 20th century. Unifying the selected houses is the strong sense of place that their respective designs forge by responding ingeniously to their context, whether natural or historic. Thus, Genius Loci includes new and radical remodeling projects built in desert areas, hillsides, beachfront properties, flat lands and even underground. Further linking the selected dwellings is the innovative, often experimental spirit that underpins their conception. Together with the greater creative license that the domestic realm has traditionally afforded architects, the fact that these houses were, in many cases, designed for their own creators, explains their adventurous ethos. Signing the projects are architects such as Albert Frey, Bernard Judge, Edla Muir, Lutah Maria Riggs and Rudolph Schindler. Idiosyncratic and bold, these houses contributed to pushing forward their respective creators' practice, all the while shaping the aspirational lifestyle that cemented SoCal's modern architectural identity. 
Genius Loci is organized by the Art, Design & Architecture Museum, and is curated by Silvia Perea, Curator of the Architecture and Design Collection, with Leticia Cobra Lima, Murray Roman Curatorial Fellow . This exhibition is made possible thanks to generous support from the Museum Council.
Special thanks to Felicity Frisch, Ben Kersh, Victoria Platonova, Amanda Martin-Parras, Cheyenne Assil, Sylvia Faichney, Bill Lawrence, Lauren Weiss Bricker, Robert Alexander, Richard Haldi and Tim Botos. 
January 19, 2023 - 10:47pm