The AD&A Museum's world class collections are built, primarily, thanks to the generosity of numerous alumni, architects, art collectors, and gallery owners, to whom we are immensely grateful. Listed below are a few highlights of our recent acquisitions.
Katy Cowan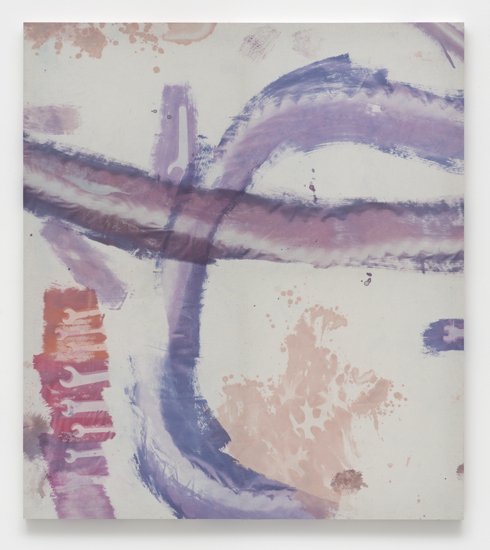 Katy Cowan (b. United States, 1982)
Looser, 2015
Sun-sensitive paint on cotton, poplar frame
54 x 47.75 x 2.5 inches, 137.16 x 121.29 x 6.35 centimeters framed
Gift of Philip Martin and Portia Hein, acc. no. 2021.007.001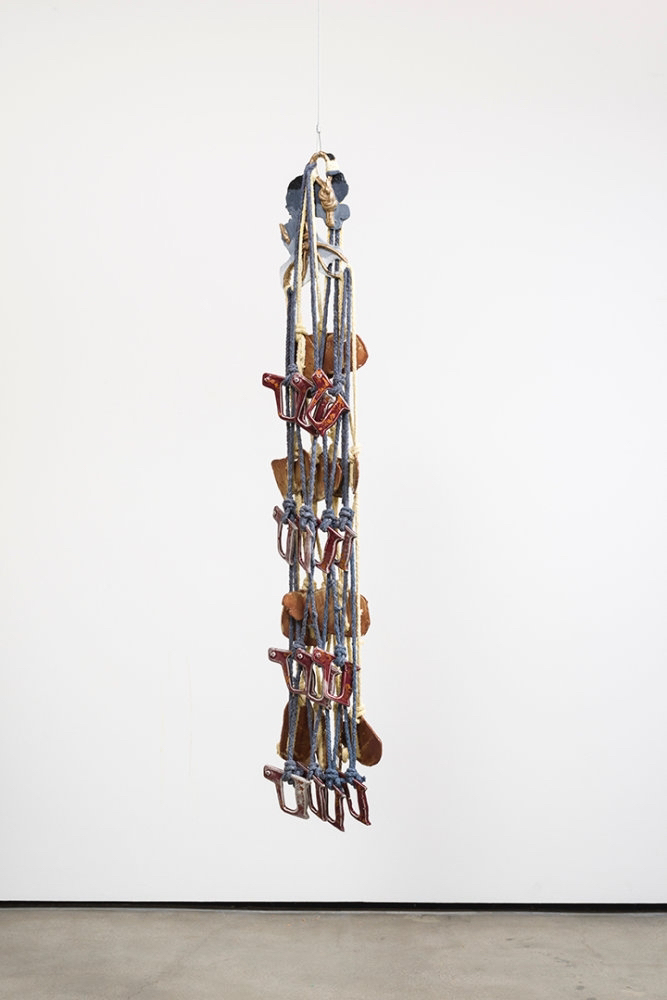 Katy Cowan (b. United States, 1982)
Ropes, Days, Nights, Handles, Netting, and Poem Variation, 2016
Bronze, oil paint, braided rope, ceramic
66 x 13 inches
167.64 x 33.02 cm
Gift of Philip Martin and Portia Hein, acc. no. 2021.007.002
Katy Cowan's work investigates the terms of the art object, her identity as a maker and the site of creation itself. Cowan's body, her studio tools, and the events in her immediate environment serve as generative subject-matter for her artworks. Cowan moves easily between media. "I am completely interested in breaking down barriers of categorization," she states. Her transitions rely on a larger, systematic way of thinking that emphasizes alteration, repetition, and a conceptual emphasis on material choice. At the same time, Cowan's work embraces an open attitude towards studio practice: "I love incorporating accidents into my work and learning to react to them, to build off of them." 
Like the recent works that reflect Northern California, where Cowan lives and works, the earlier pieces, such as Looser, "show the shifting winds, the force of the Pacific Ocean on Northern California coastlines, the foggy calm of the evening sun burning through the atmosphere." 
Katy Cowan (b. 1982, Lake Geneva, WI) received her BFA from University of Puget Sound (Puget Sound, WA) in 2004 and her MFA from Otis College of Art and Design (Los Angeles, CA) in 2014. Cowan's work is currently the subject of the solo-exhibition, "as the sun chases the unfurling fray," at Philip Martin Gallery (Los Angeles, CA). 
Ref: Philip Martin Gallery, Los Angeles, https://philipmartingallery.com/artists/30-katy-cowan/biography/
Chiura Obata – Miscellaneous artworks including a folding screen, ink drawings, prints and a collection of magazines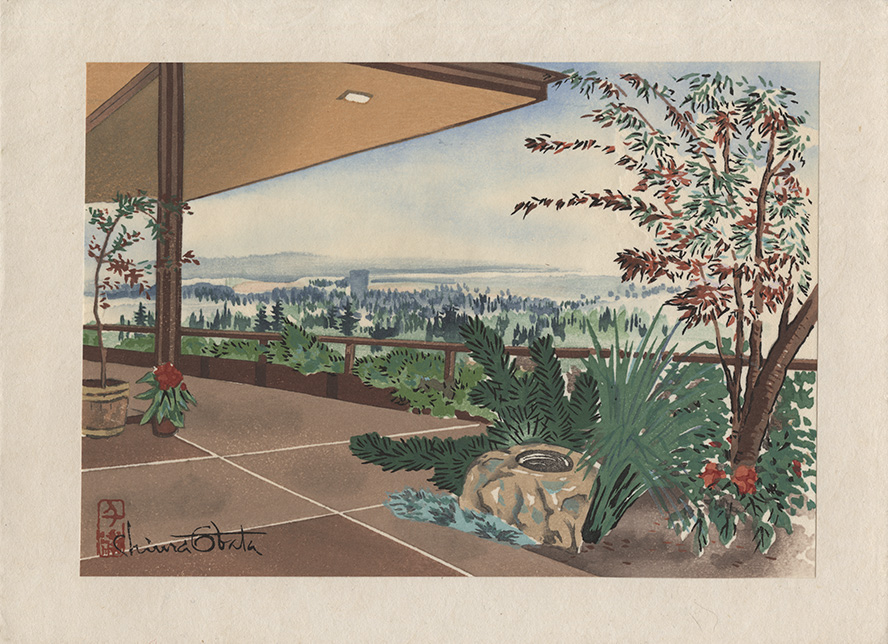 Chiura Obata (b. Japan, 1885-1975)
Four Christmas cards (1958)
Hand-colored on paper
5-7/8 x 8 ¼ in. each
72 artworks from Fima and Jere Lifshitz's African art collection including pieces from the Democratic Republic of Congo, Cameroon, Sudan, and Mozambique, among other countries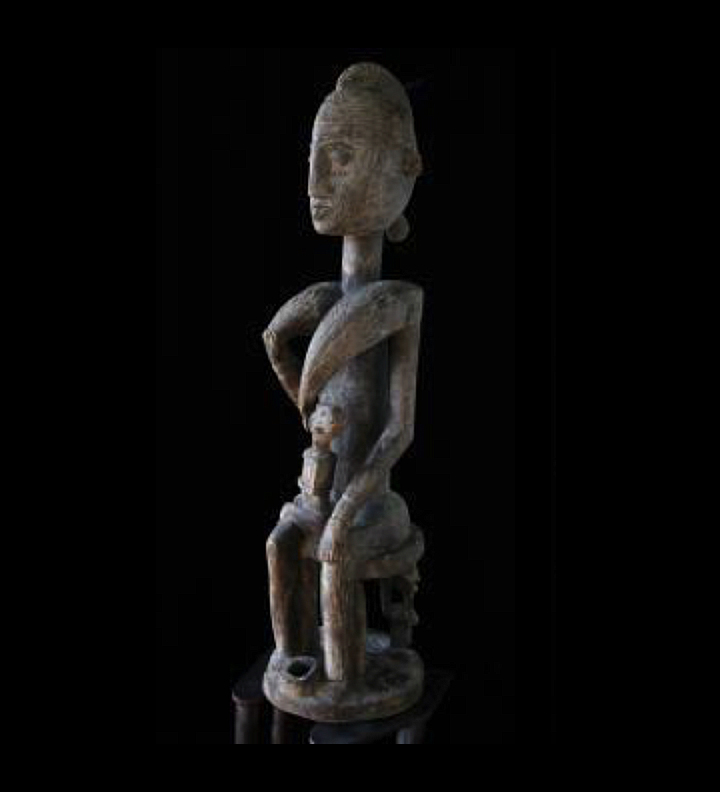 Mali
Bamana People (19th c.)
Mazi maternity figure, woman with scarifications on breasts, sitting on a stool and breast-feeding
Wood
112 x 30 x 33 in.
Two portraits painted by John Nava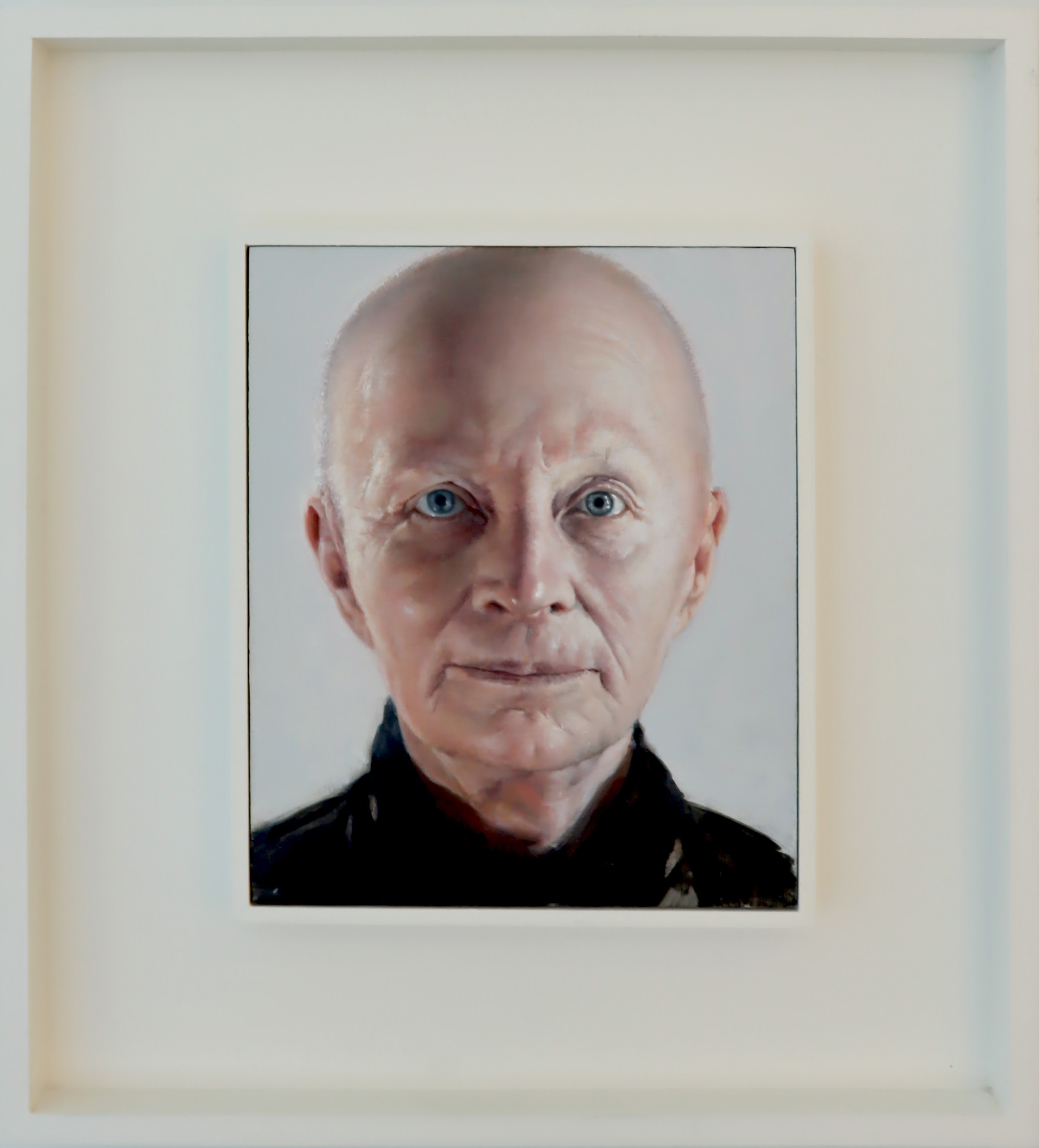 John Nava (b. United States, 1947)
Chemo Portrait (Nancy) (2015)
Oil on panel
10 x 8 in.
Paul László's studio catalog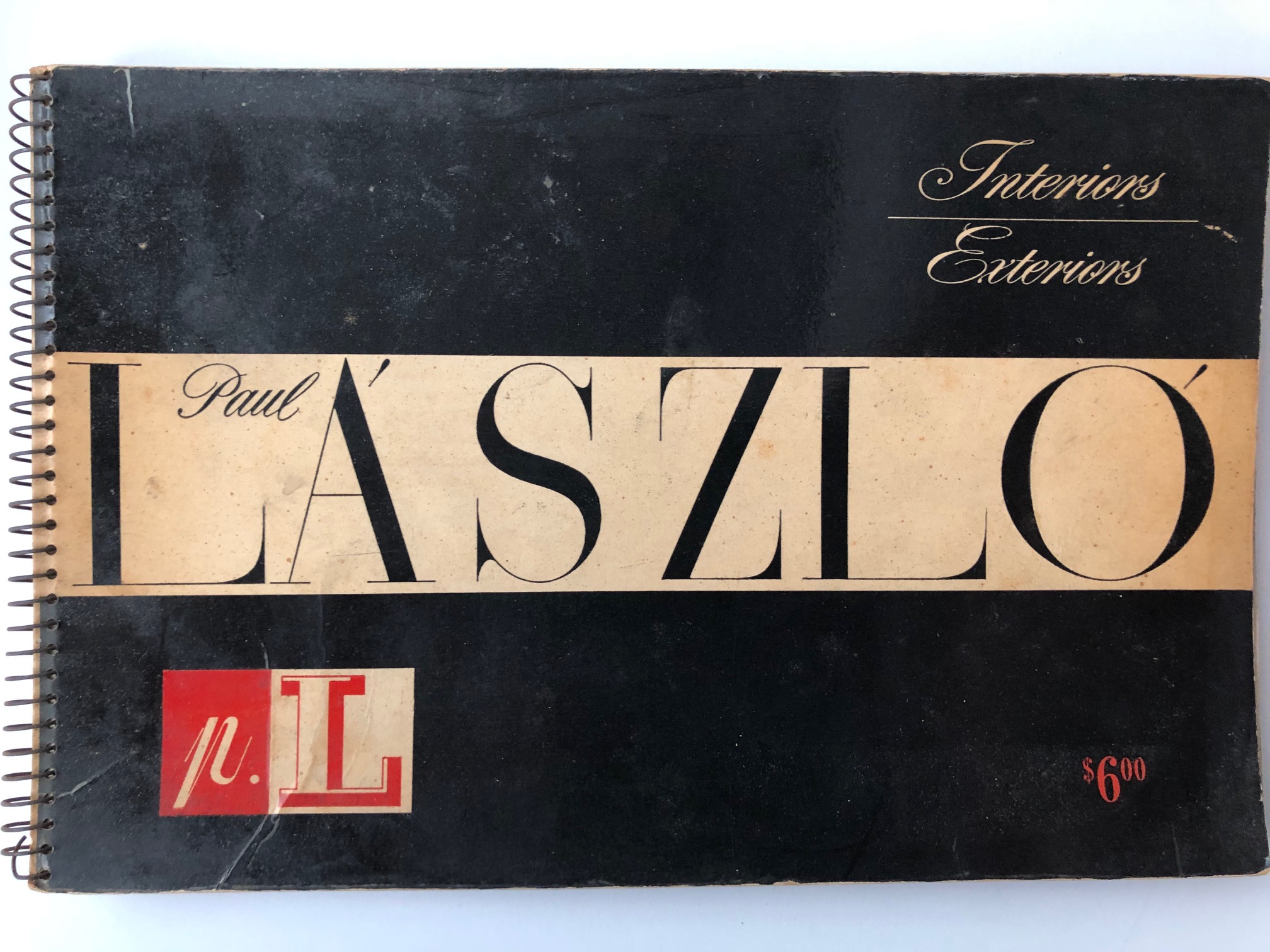 Paul László (b. Hungary, 1900-1993)
Interiors/Exteriors studio catalog including drawings and black and white photos by Julius Shulman
Printed in 1947 by Morrison Publishing
Spiral bound, 102 pages
15 Peter Norton Family Christmas Art Projects, including works by contemporary artists such as Do Ho Suh, Anna Gaskell and Sanford Biggers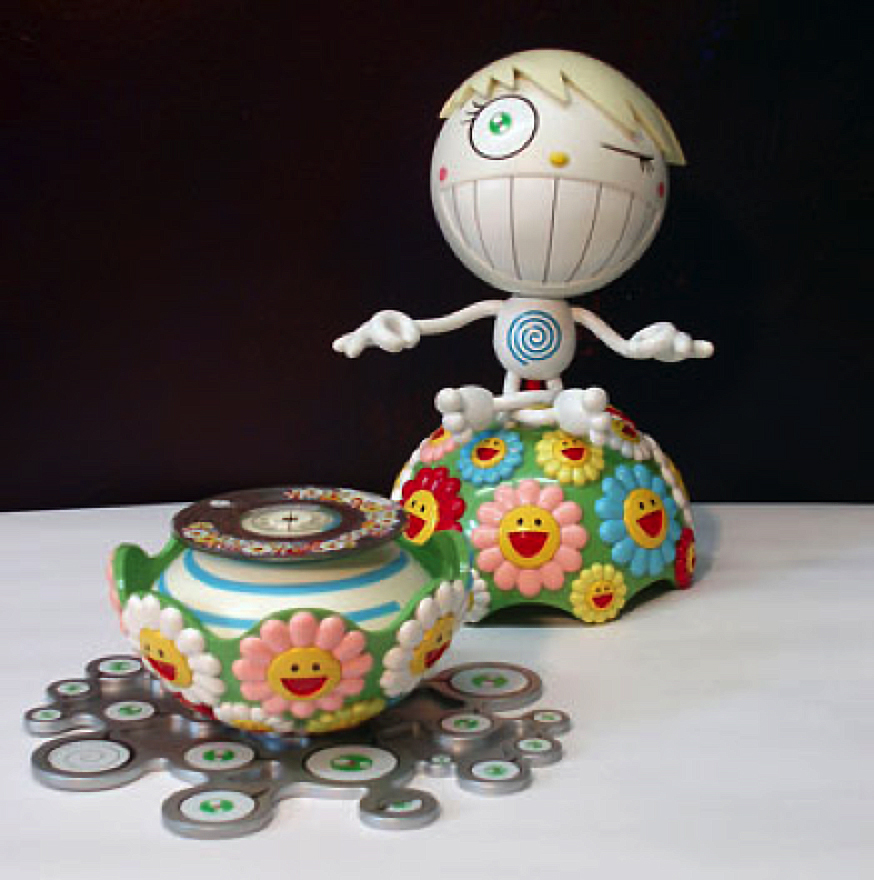 Takashi Murakami (b. Japan, 1963)
Oval, 2000
Colored plastic, vinyl, mini-cd
10 x 7 ¼ x 7 ¼ in.