Event Date:
Thursday, February 25, 2021 -

12:00pm

to

2:00pm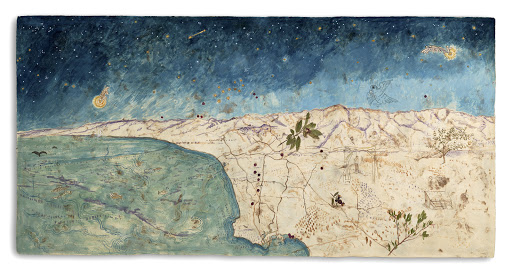 On August 13, 1521, after two years of massacres, a smallpox epidemic, political betrayal and manipulation, and a two-month siege of Tenochtitlan, the capital city of the Aztec Empire surrendered to Hernán Cortés and the Spanish conquistadores. 500 years later, the legacy of this invasion still reverberates throughout the Americas. To reflect on this pivotal moment in history, the AD&A Museum will host a yearlong lecture series, culminating in an exhibition titled Amid a Pandemic, After the War: 500 Years Later, by artist Sandy Rodriguez. This lecture series offers discussion and context around the history and contemporary implications of Spanish Colonialism as a companion to the exhibition.
February 25, 2021, 12pm: 500 Years Later: Recontextualizing Tenochtitlan
The lecture series begins with a roundtable discussion of our historical understanding of the Spanish invasion of the Americas, the resilience and resistance of Indigenous people despite the forces of settler colonialism, and the impact of these events on our contemporary society. This discussion will feature Maestra Celia Herrera Rodríguez from UC-Santa Barbara's Las Maestras Center, Professor Felicia Rhapsody Lopez, Professor Allison Caplan and Professor María Lumbreras, both from the History of Art and Architecture Department.
Register in advance for this meeting:
https://ucsb.zoom.us/meeting/register/tZAkcuytqT8oHdwZmCKD2BbyIEjoImw4nZKo
After registering, you will receive a confirmation email containing information about joining the meeting.
Image: Sandy Rodriguez, Mapa de Los Angeles: For those Killed by Police in 2018 (2018). Hand-processed watercolor on amate paper. Image courtesy of the artist.
February 5, 2021 - 1:40pm