Event Date:
Thursday, September 29, 2022 -

5:30pm

to

7:00pm
Event Price:
Free and open to the public.
Gods, Glory & Spirituality Lecture Series
Lecture Recording and PDF
Click below to watch the lecture (September 29, 2022):
A PDF of the talk has been generously provided by Peter Lackner. Please click the image below to read and download.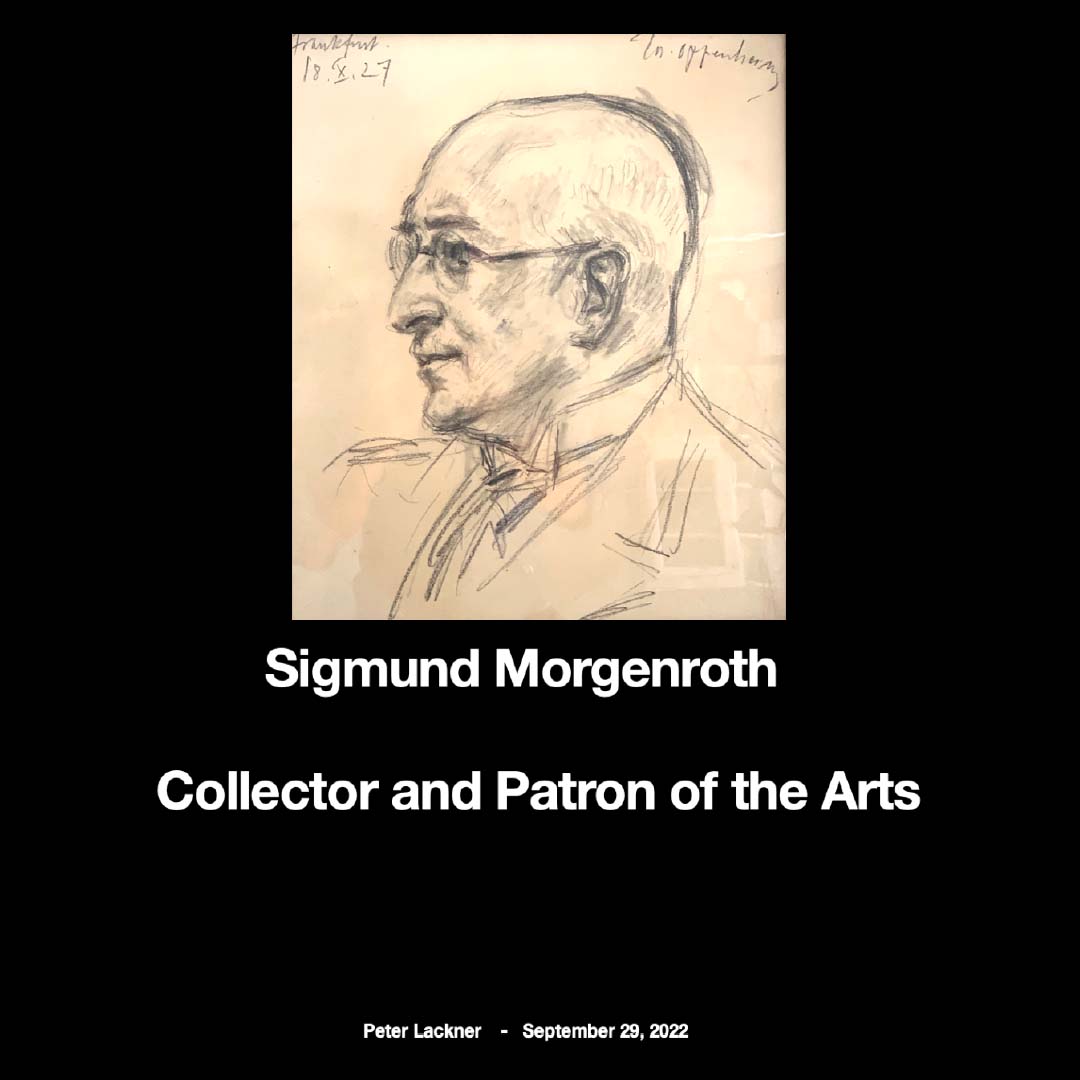 As a Jewish businessman fleeing persecution and the dangers of two world wars, what motivated Sigmund Morgenroth to build and preserve such a fine and comprehensive collection of medals and plaquettes, as well as support well-known artists and writers, such as Max Beckmann and Walter Benjamin, who were struggling through excruciating times? Exploring this question, the collector's grandson shares childhood impressions and biographical research gleaned from his grandfather's personal and family documents.
Peter Lackner is Professor Emeritus and former director of Theater, and chair of the UCSB Theater and Dance Department. His 15 years of theater arts in Berlin include directing the premiere of Georg Kaiser's Klawitter at the Akademie der Kuenste Berlin, Fugard's The Island at the Schiller Theatre, Jarry's King Ubu at the Landestheater Tübingen, and in 1989 the West Berlin premiere of Harald Mueller's Death Raft. After receiving his PhD from the Freie Universität Berlin, Lackner returned to Santa Barbara, where he directed German dramas and other plays, including Ernst Barlach's The Flood, Bertolt Brecht's Mother Courage, and, as the artistic director of UCSB's Theatre Artists Group, Goethe's Faust I and II, among others. In 2006, he received the Independent Theater Award for directing The Odyssey for the Boxtales Theatre Company, performed at the Lobero Theater.
Image: Photograph of Sigmund Morgenroth and his wife Lucie Morgenroth, from the Morgenroth family archive.
September 8, 2022 - 2:10pm