SPRING 2022 Exhibitions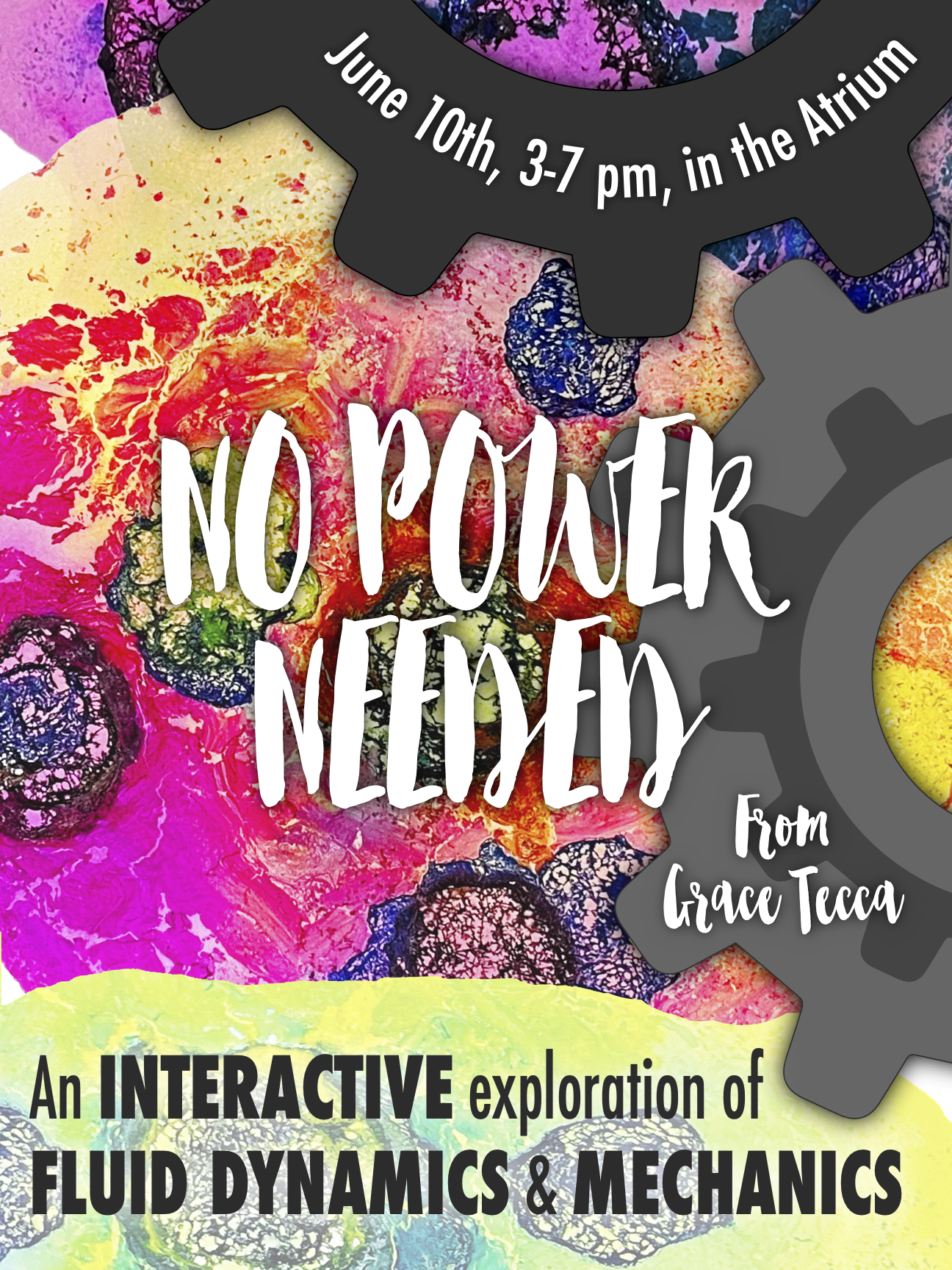 No Power Needed
Grace Tecca
Atrium
ARTS Building
Reception: June 10, 3–7 pm PT
Join the artist and the Art Dept in the metal yard (outside of the atrium) for No Power Needed, an interactive exhibition showcasing Grace Tecca's research into fluid dynamics and mechanics over the entirety of Spring quarter.
 
In working with gravity, manual mechanics and ink, they have created a contraption to engage the audience in creating their own stunning and psychedelic artworks. The reception is Friday, June 10th from 3-7 pm. There will be refreshments and an opportunity to walk away with your own artistic creation.
Artists' Books and Ephemera
UCSB Student Exhibition
April 3–9, 2022
Opening Reception: April 6, 5:30-7:30 pm PT
Glass Box Gallery, UCSB
"Artists' Books and Ephemera" is a group exhibition exploring the works of UCSB students from ART CS 105 (Introduction to Artists' Books and Publications: 10 Books in 10 Weeks) taught by Professor Linda Esktrom. The exhibition showcases the developed research and book structures of Angel Ponce, Keilani Snyder, Lily Habas, Meiya Sidney, Irene Suh, Isabella Millet, Izzy Bahamonde-Partlan, Izumi Murase, and Zoe Bartholot.
May 9, 2021 - 9:51pm