As a teaching museum, the Art, Design & Architecture Museum at the University of California, Santa Barbara welcomes classes from all departments at UCSB to visit our Museum, print room or Architecture and Design Collection. We will gladly assemble a collection of works of art, visual culture or archival material appropriate for your curricular needs.
We also welcome school groups from the Santa Barbara community. 
Please contact our registrar 
Susan Lucke
 for more information on the Fine Arts Collection and to schedule an appointment for your class in the AD&A Print Room.
Please contact curator 
Silvia Perea
 for more information on the Architecture and Design Collection.
Please contact
events@museum.ucsb.edu
 for more information about visiting current or future AD&A Museum exhibitions with your class. 
The AD&A Museum's Education & Outreach Program (EOP) is proud to partner with the
 Isla Vista Youth Projects (IVYP).
  The EOP offers an after school program that teaches on key concepts in art history. The program is taught by undergraduate art history students, and mentored by a graduate student in art history. The goal is to foster an early interest in art, promote creativity, and to inspire global citizenship from an early age. Lesson plans, which foster skill-building in geography, visual analysis, art history, history, and global studies, are supplemented with creative crafts that reinforce the day's lesson. To bring the EOP team to your school or other community group, please email
events@museum.ucsb.edu
.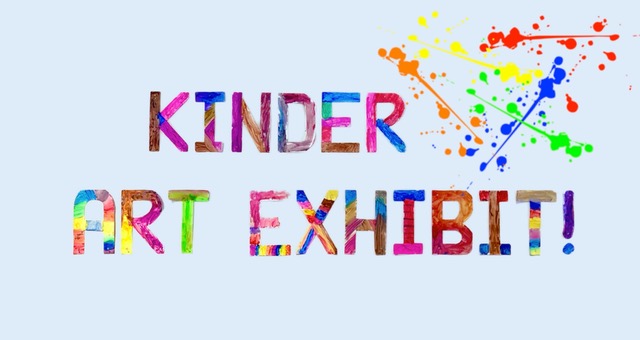 This Kinder Art Exhibit highlights work made by kindergarteners at IV Elementary as part of a partnership between IVYP and UCSB's AD&A Museum.  Once a week, undergraduate interns taught students about art from around the world and across time. Students then did crafts based on the lessons they learned, which are featured in this exhibit.
This exhibit explains the art history lessons the kids learned throughout the school year, and presents the crafts corresponding to each lesson. Due to space, we're only  highlighting a select number of works by each student with the names of each artist on the composition. 
Our EOP Interns have prepared a number of Art History lessons that you can do at home!
The AD&A Museum offers its collection to classes and researchers at The Center for Object-Based Research and Learning (COBRAL) at the Image Resource Center (IRC). COBRAL has been designed to support museum studies, architectural history, and other courses focused on learning through the study of materials.